WE'RE HIRING: CUSTOMER LIAISON OFFER
Colin Glen is a rapidly expanding business. We are quickly becoming one of the main attractions in Belfast and aim to become the leading outdoor adventure park in Ireland. With Support from Belfast City Council, Department of Agriculture, Environmental and Rural Affairs and Department for Communities we are about to launch a number of world-class attractions including The Black Bull Run, Ireland's first ever Alpine Coaster and River Rapid, Ireland's longest zip line. These developments complement an existing and innovative range of products which make Colin Glen, the 'must visit' place in Northern Ireland and indeed the island of Ireland. Colin Glen is an ambitious organisation and we wish to appoint someone who can match those ambitions.
What will the role involve?
The successful candidate will play a pivotal role in ensuring the success of the entire business.
They will have a unique opportunity to be an integral part of a growing brand and help continue our success.
Our ambition can only be realised if we have equally ambitious people in the team to drive us forward.
We are seeking someone who can rise to the challenges associated with becoming a significant visitor attraction in Northern Ireland.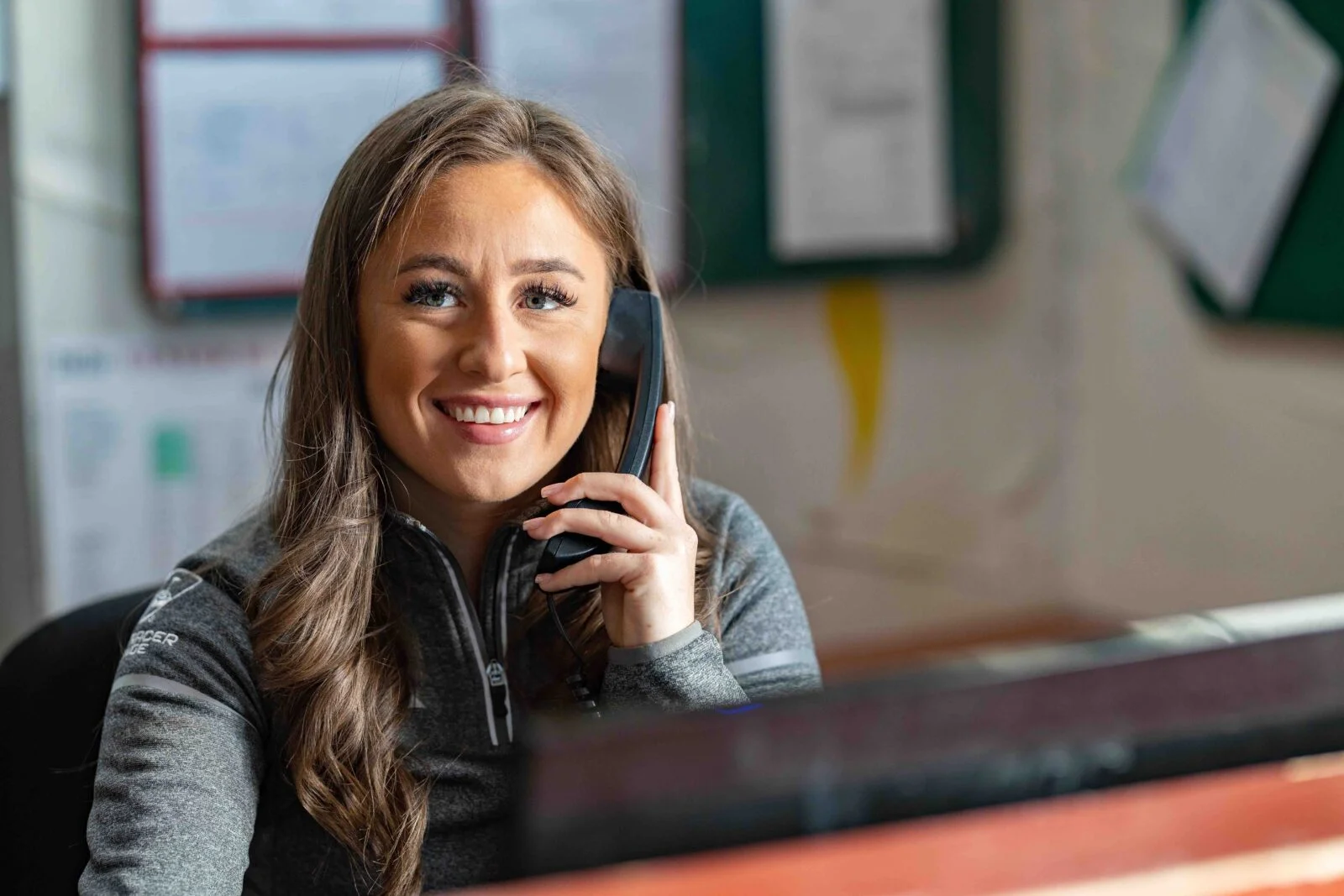 Job Title: Customer Liaison Officer
Report To: Operations Manager / Finance Manager
Location: The successful candidate will be based at Colin Glen Trust, 163 Stewartstown Road, Belfast, BT17 0HW and may on occasion be required to work at our Leisure site at Colin Glen Leisure, 115 Black's Road, Belfast, BT10 10NF.
The successful candidate will hold a vital customer-facing position within the organisation and, as such, is expected to show enthusiasm, commitment and passion for the projects and activities we will be delivering.
Closing Date: CVs which demonstrate the attributes sought, should be uploaded along with completing the contact form at the bottom of this page by 12 noon on Wednesday 14th July 2021.
MAIN DUTIES & RESPONSIBILITIES:
Reporting to the Operations Manager and/or Finance Manager, the post holder will be responsible for: –
Dealing professionally with all customer enquiries and ensuring that those enquiries are directed to the relevant department.
Interacting with customers and keeping them informed of all the activities on offer within Colin Glen Forest Park and Colin Glen Leisure exceeding their expectations at all times.
Providing clear and accurate information about all Colin Glen products and services and be able to courteously help the customer plan their visit or event and ensure that all their needs are recorded and acted upon by Colin Glen staff.
Accurately and efficiently processing all elements of the customer booking from using the booking system to taking payment using the relevant methods such as an EPOS and Credit Card System.
Capturing and recording all customers' information to ensure that the organisation can provide the best service to all customers.
Working with our in-house and external social media teams to ensure that the various platforms and websites are up to date with the latest information and offers.
Issuing communication to customers and visitors as required.
To ensure post is handled in a quick and efficient manner.
To carry out a wide range of clerical / administration duties such as processing payments and handling the various stages of a group booking.
Stock ordering, handling and control, ensuring that shops stock levels are maintained.
Actively contribute to the sales and marketing of the organisation.
To be completely immersed in the business and to promote the entire operation in a positive and professional way at all times.
Ensuring a high standard of customer service at all times.
Strict adherence to all financial and operational procedures at all times.
Adherence to health and safety regulations with regard to the buildings, equipment, staff and the public at all times.
General housekeeping ensuring our premises and staff are presented to a high standard at all times.
To carry out any other duties as requested.
QUALIFICATIONS:
Applicants must have a minimum of 5 GCSE (or equivalent) including English Language and Mathematics
Experience
Applicants must be able to demonstrate, by providing personal and specific examples on their CV, that they have experience in each of the following:-
Experience of dealing with a wide range of customers, preferably with knowledge of group bookings
Knowledge and experience of a CRM system, e.g.Salesforce
Excellent communication skills.
Strong desire to be customer focussed and determined to exceed expectations.
Experience of working as part of an extremely motivated team.
Strong demonstrable administration skills.
Experience of being an integral part of an organisation's sales process.
To be able to demonstrate the ability to use own initiative.
Excellent numeracy and accuracy skills.
Excellent organisational & planning skills.
Proficient in IT in particular Microsoft applications.
Experience of cross selling and up-selling.
Experience of using phone, email, social media and face to face communication to engage with customers.
This job description may be subject to change.
Please Note:- Only those applicants, who appear, from the information available, to be most suitable in terms of relevant experience and ability, will be invited to interview. It is therefore essential that you fully describe how you meet the experience and qualities sought.
APPOINTMENT
Annual Salary £19,500
The post is subject to a six month probation period which may be extended.
The above post will be filled on a permanent basis.
There will be an annual leave allowance of 20 days.
The normal working week for the full-time position will be 40 hours per week with an unpaid lunch break of ½ per day.
Appointees may be required to work variable hours, which will include evenings, weekends and public holidays.
Please Note: – Only those applicants, who appear, from the information available, to be most suitable in terms of relevant experience and ability, will be invited to interview. Therefore, it is essential that you fully describe in your CV how you meet the experience and qualities sought.
GENERAL INFORMATION
Colin Glen Trust is committed to equality of opportunity in employment and welcomes applications from all suitably qualified candidates irrespective of religious belief, gender, disability, race, political opinion, age, marital status, sexual orientation or whether or not they have dependants.
All employment applications will be considered based on merit.
THIS MEMORANDUM SHOULD NOT BE TAKEN AS CONSTITUTING CONDITIONS OF EMPLOYMENT
APPLY NOW
To be considered for this role, please complete the contact form and upload your CV using the tab provided by no later than 12 noon on Wednesday 14th July 2021.
Alternatively, please email your CV to sharon@colinglen.org