WE'RE HIRING: Gruffalo Facilitator
Colin Glen is a rapidly expanding business. We are quickly becoming one of the main attractions in Belfast and aim to become the leading outdoor adventure park in Ireland. Colin Glen is an ambitious organisation and we wish to appoint someone who can match those ambitions.
What will the role involve?
The successful candidate will play a pivotal role in ensuring the continued success of our gruffalo guided walks.
They will have a unique opportunity to be an integral part of a growing brand and help continue our success.
Our ambition can only be realised if we have equally ambitious people in the team to drive us forward.
We are seeking someone who can rise to the challenges associated with becoming a significant visitor attraction in Northern Ireland.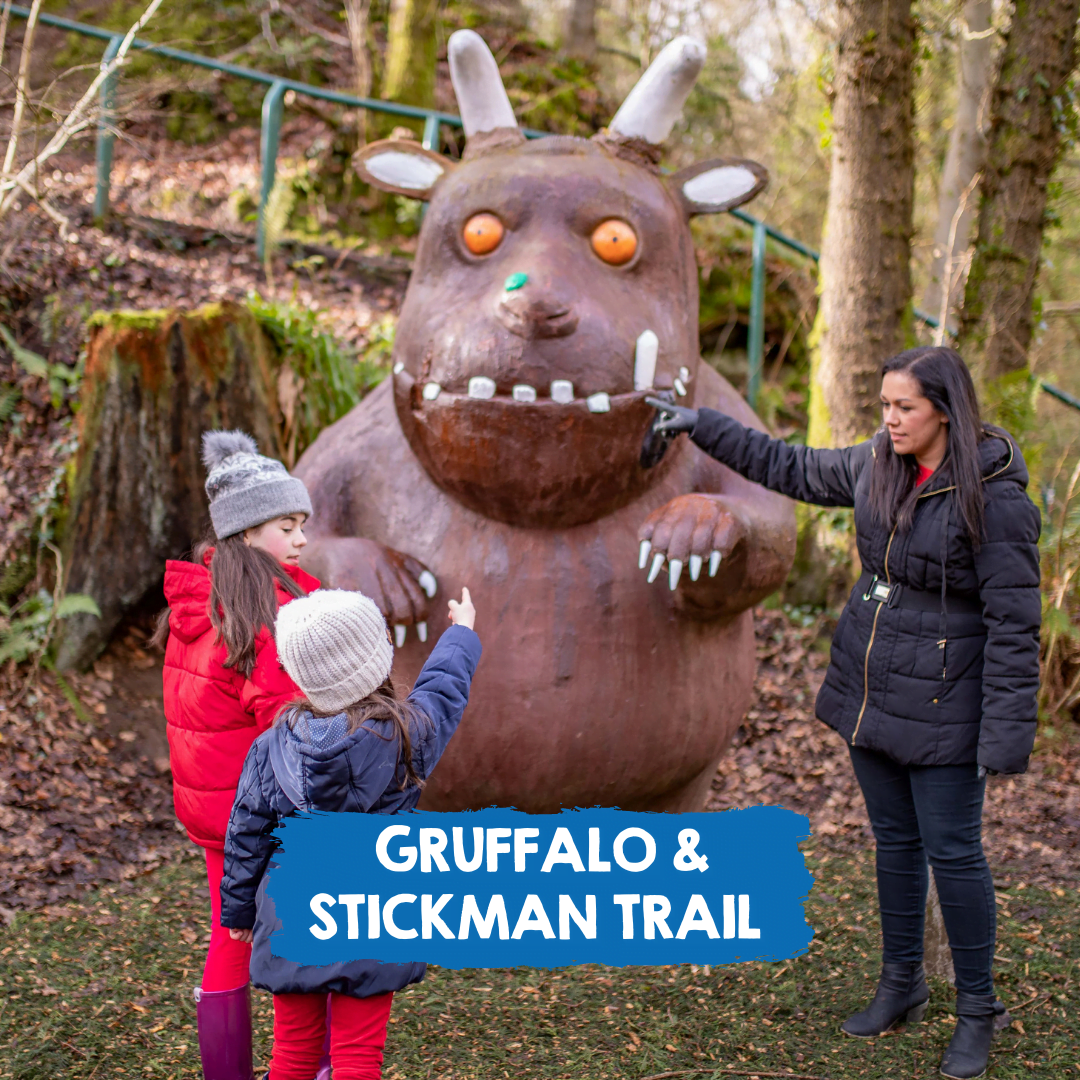 Job Title: Gruffalo Facilitator
Report To: Operations Manager / Finance Manager
Location: The successful candidate will be based at Colin Glen Trust, 163 Stewartstown Road, Belfast, BT17 0HW.
The successful candidate will hold a vital customer-facing position within the organisation and, as such, is expected to show enthusiasm, commitment and passion for our projects and activities we will be delivering.
Closing Date: CVs which demonstrate the attributes sought, should be uploaded along with completing the contact form at the bottom of this page by 12 noon on Friday 10th September 2021.
MAIN DUTIES & RESPONSIBILITIES:
Reporting to the Operations Manager and/or Finance Manager, the post holder will be responsible for: –
Dealing professionally with all customers.
Interacting with customers and bringing the magic of the Gruffalo story and the Colin Glen forest to life.
Deliver exciting arts and crafts sessions, depending on the season and theme.
Be able to work on own initiative.
Operate in a clean and tidy manner
Adherence to health and safety regulations with regard to the buildings, equipment, staff and the public at all times.
General housekeeping ensuring our premises and staff are presented to a high standard at all times.
To carry out any other duties as requested.
QUALIFICATIONS:
Applicants must have a minimum of 5 GCSE (or equivalent) including English Language and Mathematics
Experience
Applicants must be able to demonstrate, by providing personal and specific examples on their CV, that they have experience in each of the following:-
Experience of dealing with a wide range of customers, preferably with group bookings
Have previous experience dealing with or working with children
Have a natural flair and enthusiasm for story telling
Excellent communication skills
Experience of working as part of an extremely motivated team
APPOINTMENT
Remuneration based on appointment
The above post will be filled on a casual basis
Appointees may be required to work variable hours, which will include weekends, school term and public holidays.
GENERAL INFORMATION
Colin Glen Trust is committed to equality of opportunity in employment and welcomes applications from all suitably qualified candidates irrespective of religious belief, gender, disability, race, political opinion, age, marital status, sexual orientation or whether or not they have dependants.
All employment applications will be considered based on merit.
THIS MEMORANDUM SHOULD NOT BE TAKEN AS CONSTITUTING CONDITIONS OF EMPLOYMENT
APPLY NOW
To be considered for this role, please complete the contact form and upload your CV using the tab provided by no later than 12 noon on Friday 10th September 2021.
Alternatively, please email your CV to Kieran@colinglen.org