Mountain Adventure Package
Experience the ultimate adventure at Colin Glen's new world-class attractions! Take on the Black Bull Run and zoom through the trees at 25mph and finish your adventure 50ft as you zip over the Belfast Hills on our 250m Forest Flyover Zipline.
If you would prefer to book the Black Bull Run or Forest Flyover Zipline individually, please click here.
Mountain Adventure Package includes:

Pass for The Black Bull Run, Ireland's First Alpine Coaster, 3 rides
Pass for Forest Flyover Zipline, 1 Zip

Before You Book

This activity is located at our MOUNTAIN ENTRANCE. Find us here >>>

Due to restrictions on our new attractions, please ensure you have read the following guidelines for individual activities: All participants must meet the minimum requirements

Black Bull Run, Ireland's First Alpine Coaster:

Suitable for ages 3+

3-7 year olds will ride with an adult, not alone & max weight of 120kg per cart

Min Age of 8+ and/ or min height of 1.3 metres is required for individual use

Forest Flyover Zipline:

Forest Flyover Zipline is suitable for those 1.3 metres and above, Min weight of 30kg and Max weight of 120kg

All Activities:

Safety equipment will be provided

Hair must be tied back

Wear suitable clothing and footwear for outdoor activities

Supervision for under 18s: All children under 18 must be accompanied and supervised by a responsible adult at all times.

All staff are fully trained in COVID 19 procedures and the necessary adjustments are in place to comply with regulations. For further information, please click here.

Please note: Our Mountain Adventure Package can be booked for groups of up to 7 people (One Family Pass + 3 Additional People), for group bookings greater than 8 please contact us.
This activity is located at our
Mountain Entrance

Site
There's a whole host of world-class attractions all waiting for you at our Mountain Entrance.
Our thrilling attractions include Ireland's first alpine coaster, The Black Bull Run and Ireland's longest zipline, River Rapid.
Find Us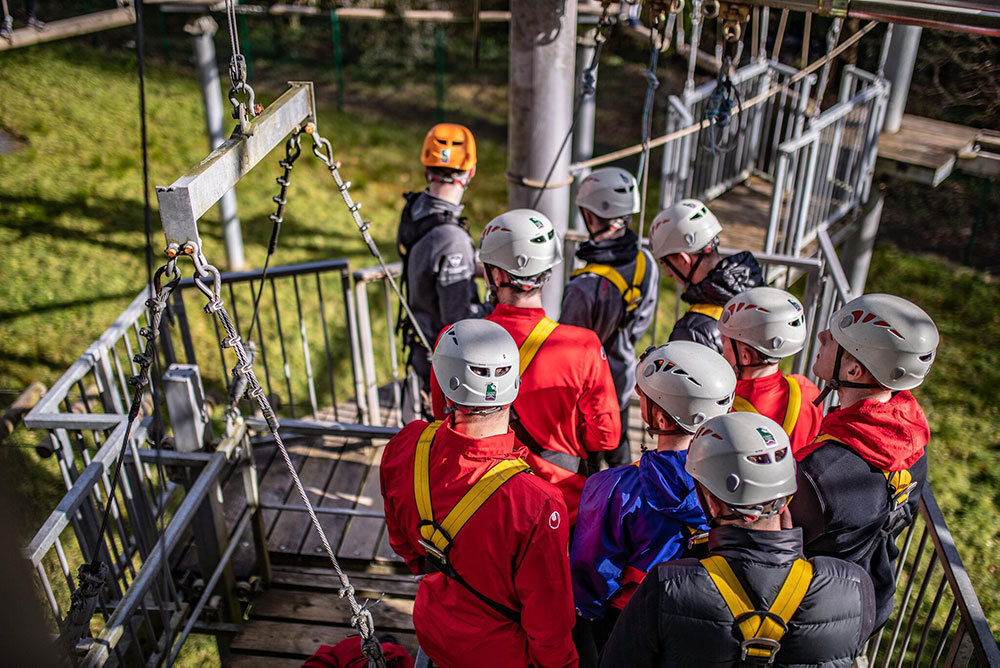 Book your
Birthday Party

at Colin Glen

Birthday Parties at Colin Glen offer a wealth of activities that are ideal to help you celebrate with your friends.

With qualified, friendly, and helpful facilitators & instructors – let us make your party one to remember!

More Info