The best way to journey back in time is to join our Heritage Trail and explore the Belfast Hills and Lagan Valley. Study the Linen Industry, the Industrial Revolution, the 'Penal Times', the Rebellion of 1798 and all the way back to fascinating fossils and ancient archaeology.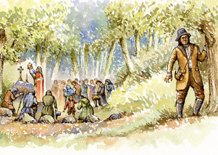 Colin Mass Rock
When Catholic Mass was banned in 17th & 18th Century, a Presbyterian woman from Poleglass stood watch by the rock while secret mass was held.
Dinosaurs and fossils
Once completely under water, the rocks are rich in marine fossils: our Park Ranger finding evidence from an Ichthyosaur and a Plesiosaur no less!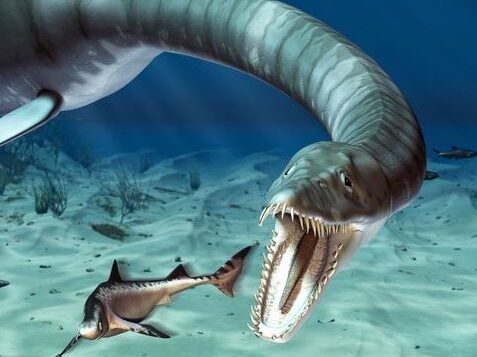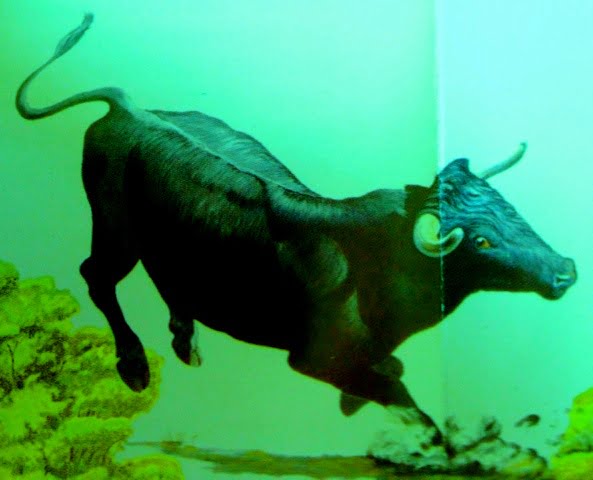 The Black Bull of Colin Glen
When the fairies stole away Den McGaw's mother for 7 years, he shot at them. They responded by sending a great black bull to haunt him ever more.
The Highwayman of Colin Glen
Naoise O'Haughian robbed the rich to help poor farmers, in revenge for his family's dispossession of their land during the Plantation of Ulster.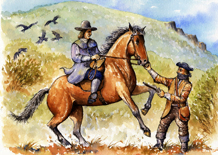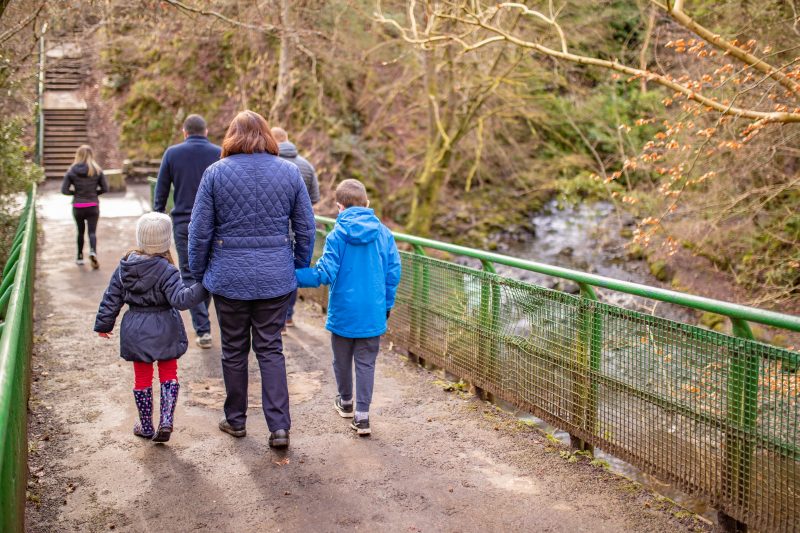 Folklore and Treelore
There's magic in the air, in the trees and the river. Listen carefully and you may hear the fairy music as you wander through our Fairy Glen.
Linen-opolis
From the 1700s to its peak in the 19th Century, the McCance family's linen mill thrived as the river turned the wheel that powered the mill at Weir Bridge.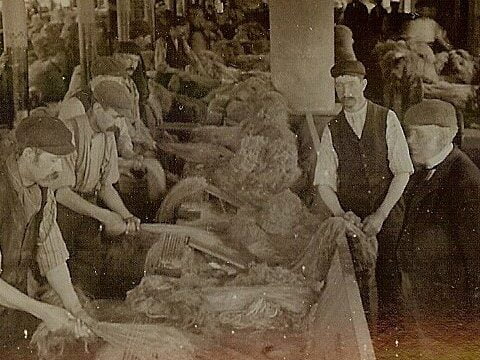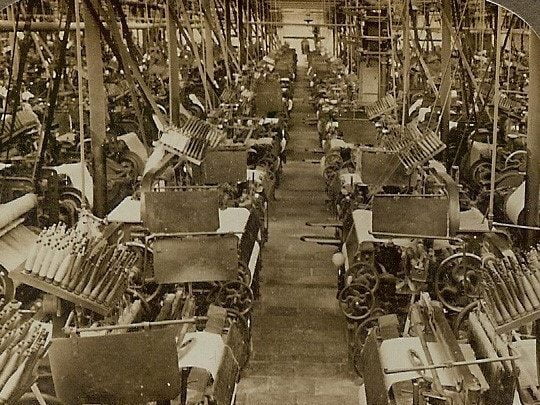 Industrial Revolution
As machinery and technology accelerated in the mills, many accidents occurred as people worked long hours roughing, hacking, spinning, doffing, weaving…
Mill Workers
Hard labour and long hours brought little pay and lots of illness, like chest infections from flax dust, 'pouce' from roughing or hacking and 'mill fever'.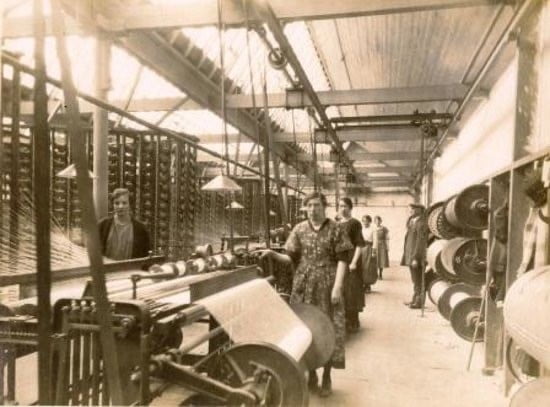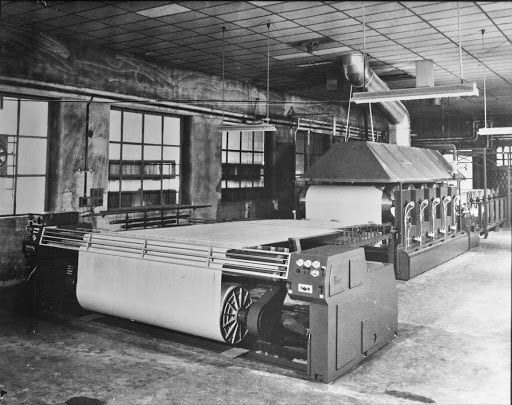 Bleach Greens
The McCance family ran the large estate in the glen for generations; it was the perfect site for 'bleach greens' turning the linen from brown to white.
McCance's Glen
John McCance (1722-1835) was well liked; a fair employer who brought prosperity to the area through the linen business. He was also a keen gamekeeper.