Which walk will you choose?
Don your walking boots and choose from four colour-coded routes, from a gentle stroll to a more challenging hike, we cater for everyone. We're also wheelchair and pram accessible. With over 6 miles of walkways through wonderful woodland, it's sure to breathe some life in to your soul.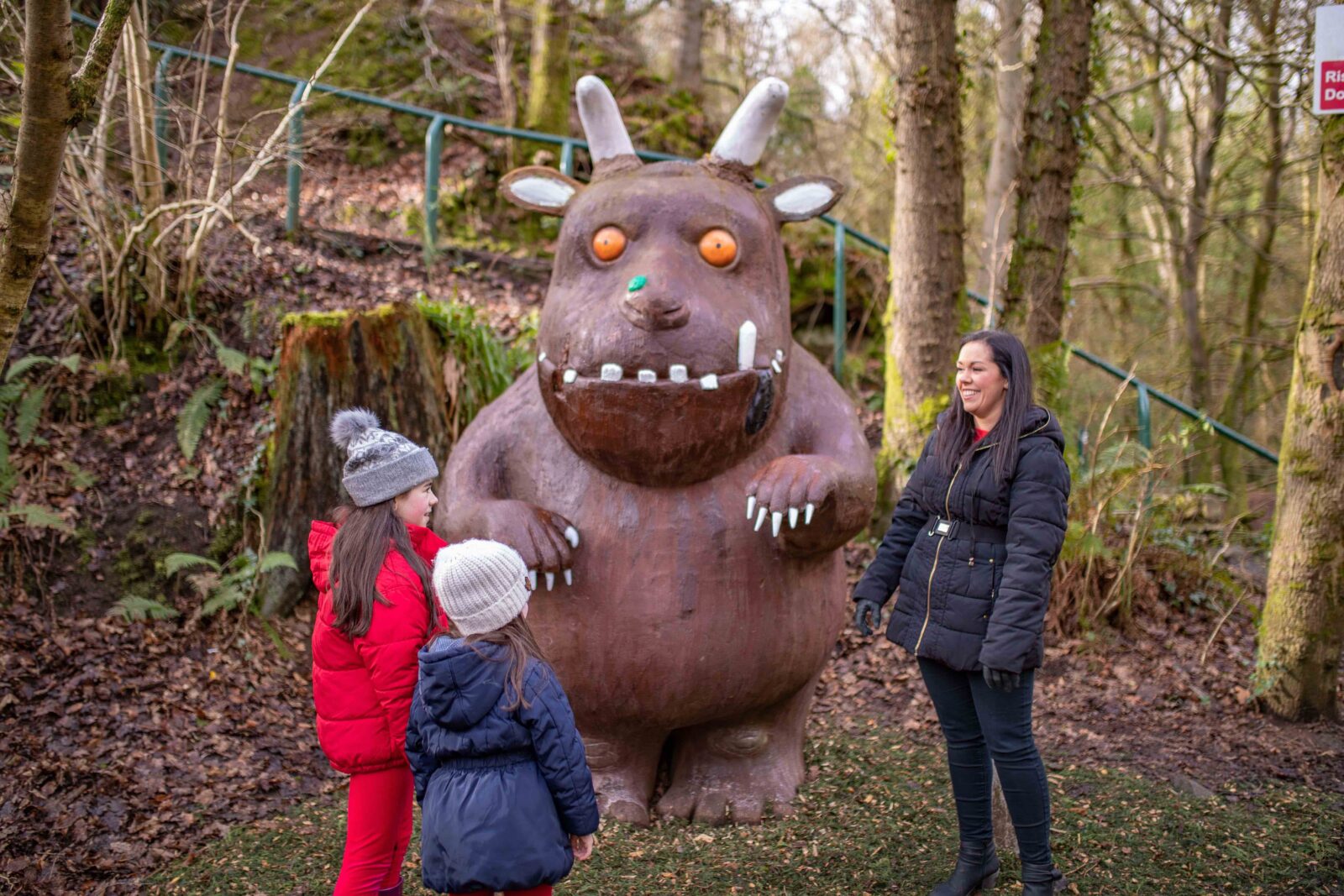 Gruffalo Trail
Step into the glorious world of the Gruffalo. Enter the deep, dark wood, meet the clever little mouse, the fox, the owl, the snake, before stumbling upon those knobbly knees and turned out toes and that poisonous wart on the end of his nose: The Gruffalo!
You can enjoy the walk free of charge or why not book a Guided Gruffalo Trail, Ireland's only official Gruffalo Trail!
Tom of the Tae End Walk
With a name of Scottish origin, the 'Tom of the Tae End' is the smallest townland in Ireland, and the shortest of our four trails. You'll pass the red Suspension Bridge and an old mill just beyond the park's boundaries, which was once the home of linen milling in the area. Before climbing steps to begin the return journey home, stop at the Gamekeeper's Bridge where a toll was once charged for crossing the river – why not toss a penny there for good luck? To avoid the steps, you can return via the outward route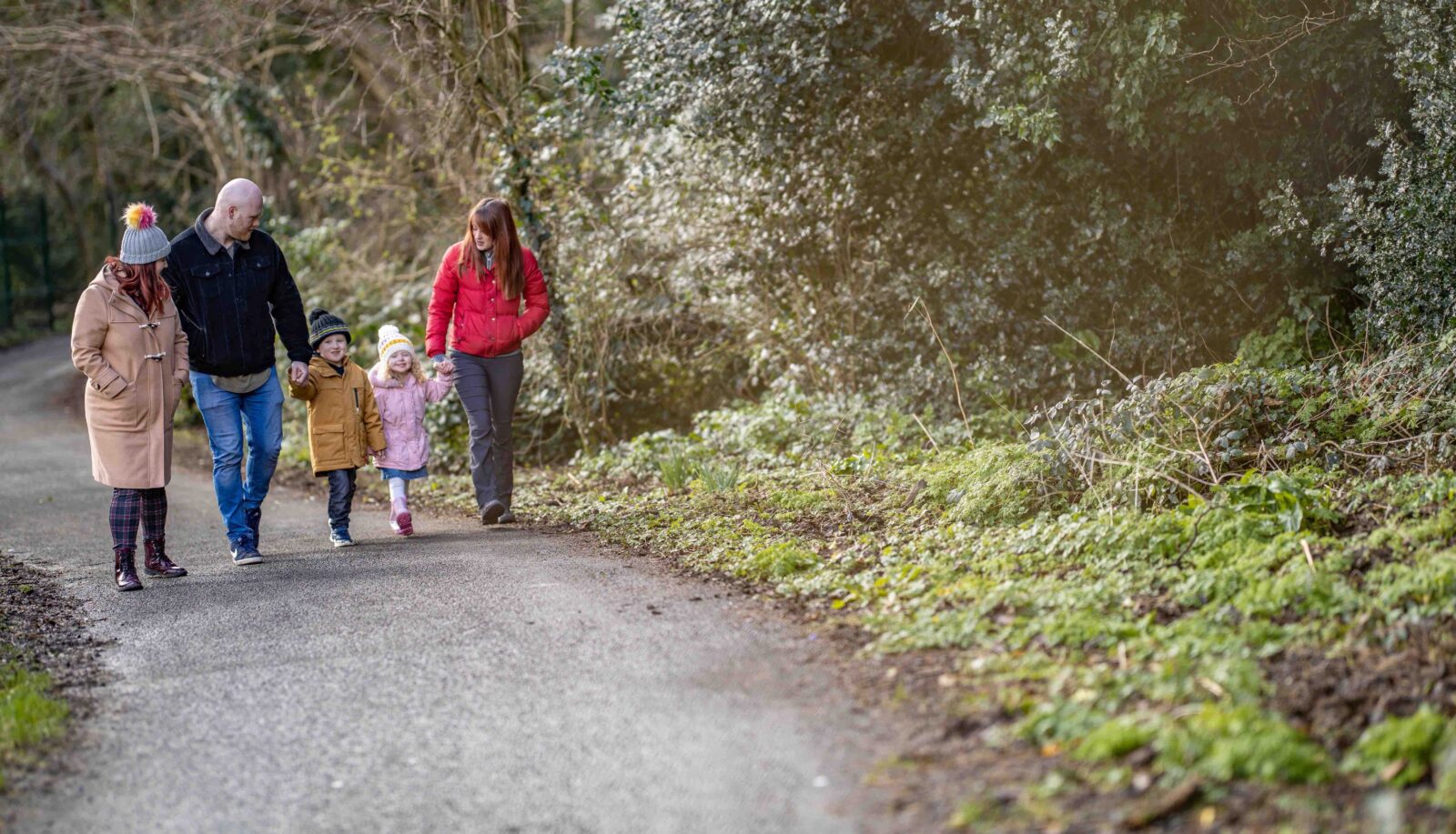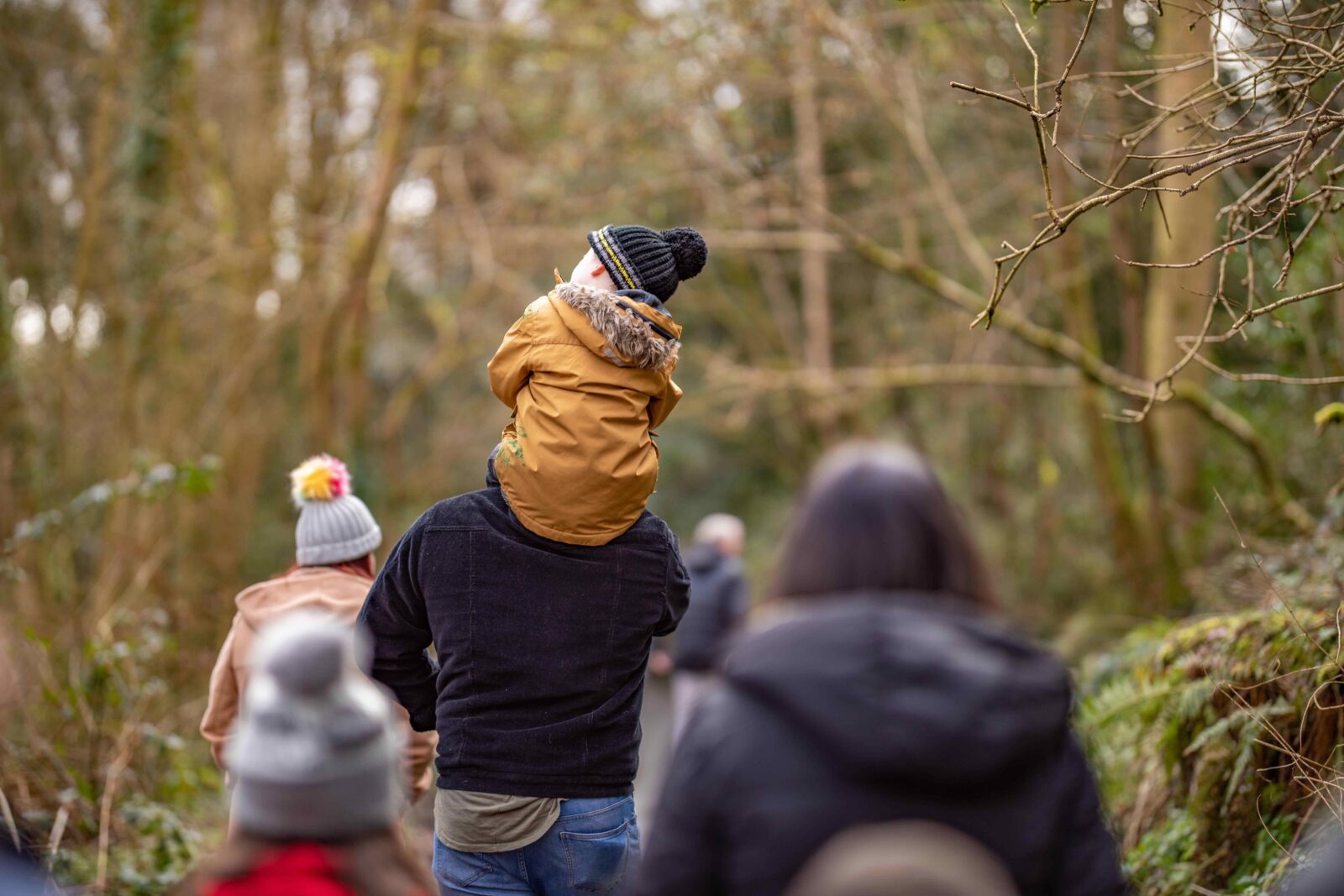 Englishtown Walk
Named after a local family, this walk follows the river along much of the way. Pram and wheelchair friendly, it is marked with direction changes at various points.
You'll cross the Gamekeeper's Bridge and return along the Weir Bridge, where the water was damned to power the linen mill. An old reclaimed pond from the Glen's industrial era can be seen before taking the return path to the Forest Park Centre.
Ballycullo Walk
From the Irish for 'corner of the yews', this route takes in panoramic views of Belfast including the Mourne Mountains, Stormont and Harland and Wolff. The trail leaves the river and crosses the reclaimed landfill site and past the big lake.
You'll return via the three-armed Tri-bridge, past the weir and over the Gamekeeper's Bridge, built over volcanic rock, which protects the bridge foundations from erosion: a more challenging, yet charming route.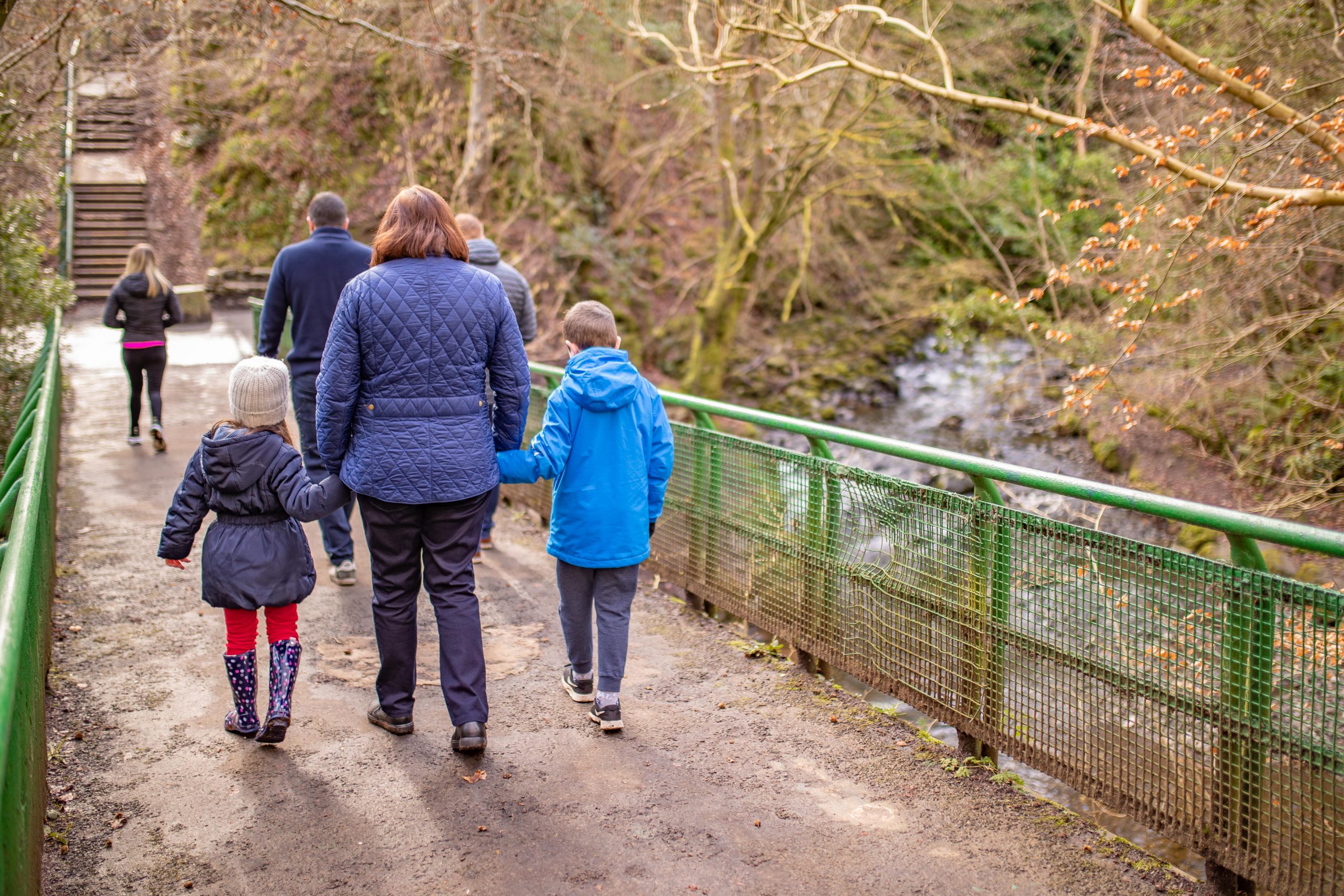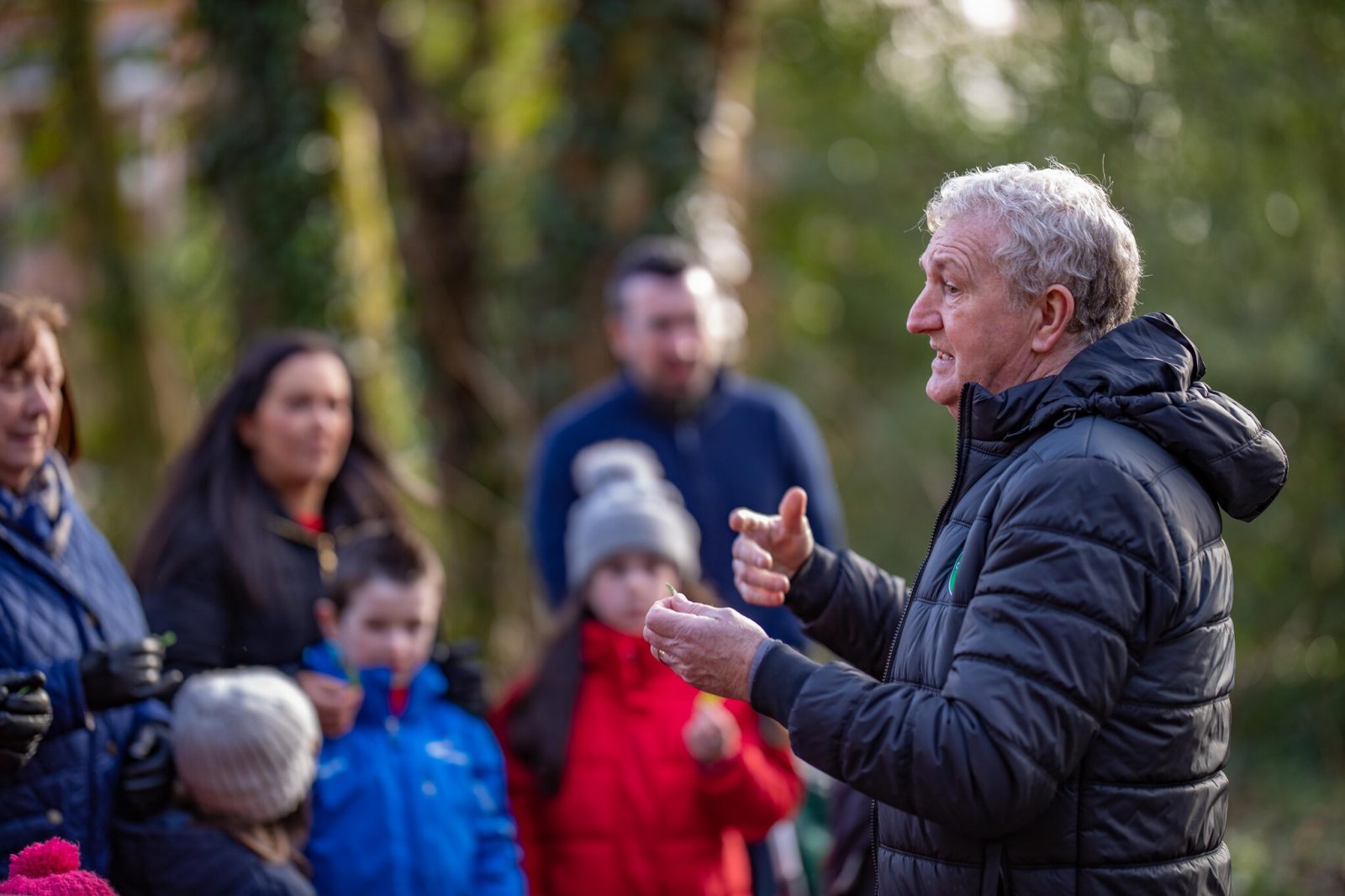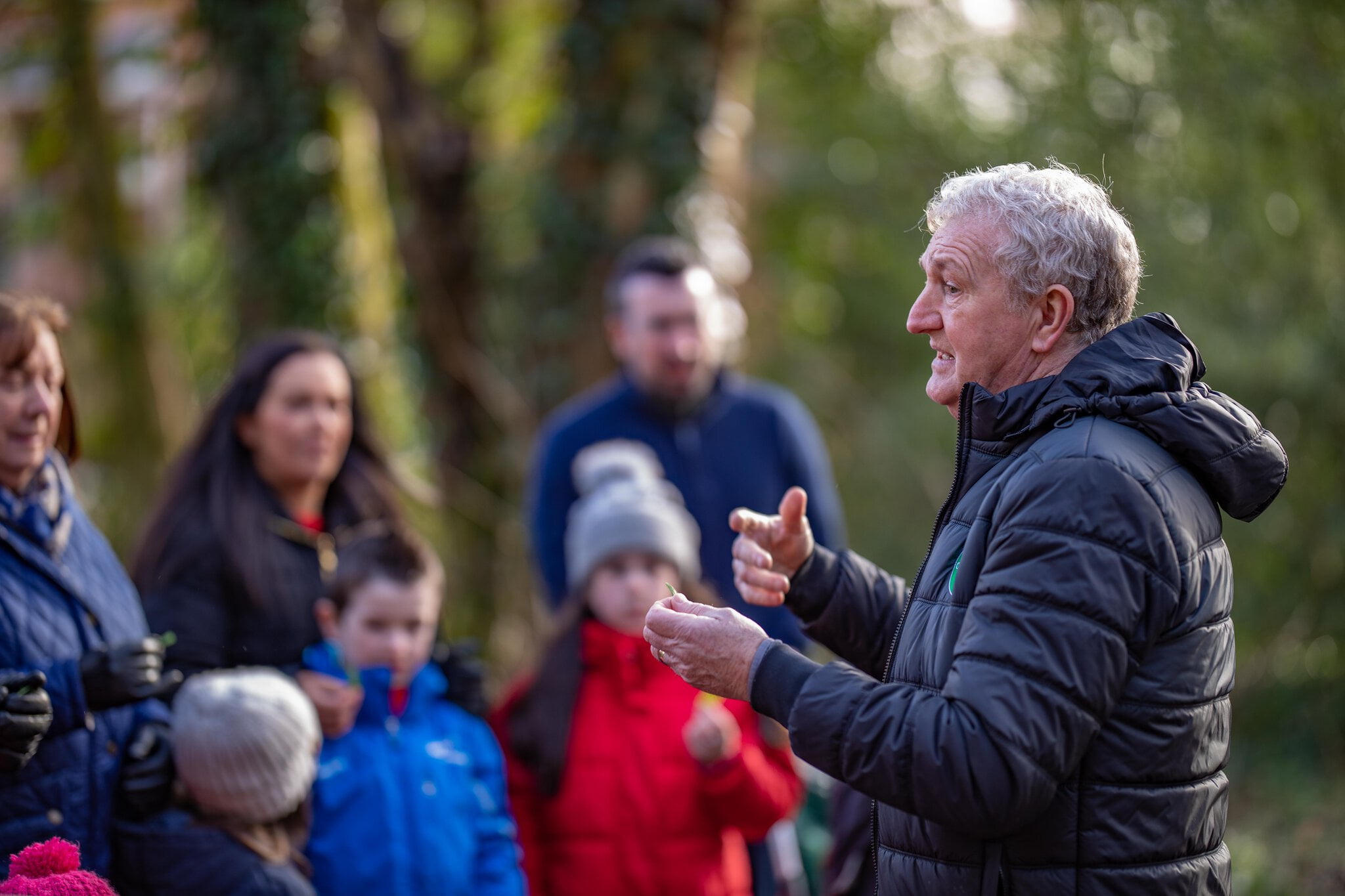 Hannahstown Walk
The longest of the trails, again named after a prominent local family, this route is most suited to the serious walker. Following the Ballycullo route for much of the early part, the trail skirts the landfill site at the edge of the Glen, passes the wildlife pond and crosses the Tri-Bridge.
Leaving the lower Colin Glen at a cantilever bridge the route enters The National Trust. A gravel and mud track, leads you to a wooden footbridge, which crosses the river, alongside an important geological cutting. You'll return via the same route until the Tri-bridge, where you'll join the Ballycullo Trail once more.