Belfast's Green Lung is like a breath of fresh air. Just a short drive from the bustling city, you'll feel like your miles and miles and miles away. Let our Head Ranger guide you through our exciting conservation work, and see if you can spot rare species of insects, flowers and fauna along the way.
Breeze through the trees
As native broad-leaved woodland, the majority of our trees and plants are indigenous to Ireland having been naturalised after thousands of years. Trees and woody shrubs like Oak, Ash, Silver Birch, Alder, Hawthorn, Blackthorn, Hazel, Holly, Elm and Willow.
Did You Know?
Colin Glen was traditionally a mature Oak forest but the wood was clear-felled for hardwood timber, particularly during the Second World War when imports were hard to come by.
The National Trust acquired the upper sections of the glen shortly after the war. It was the first property they owned in Northern Ireland, to ensure no further clearing was undertaken and the trees were protected.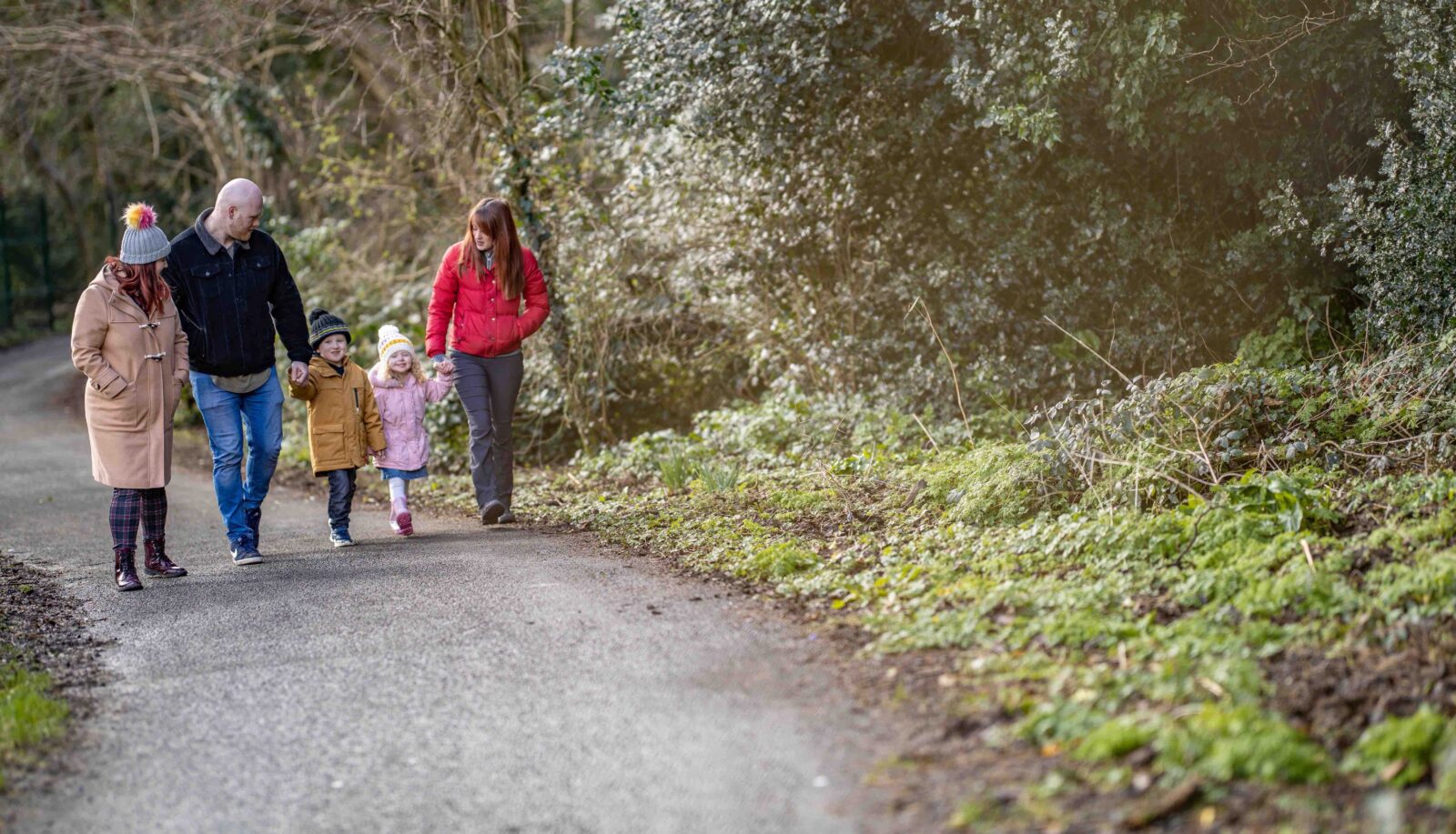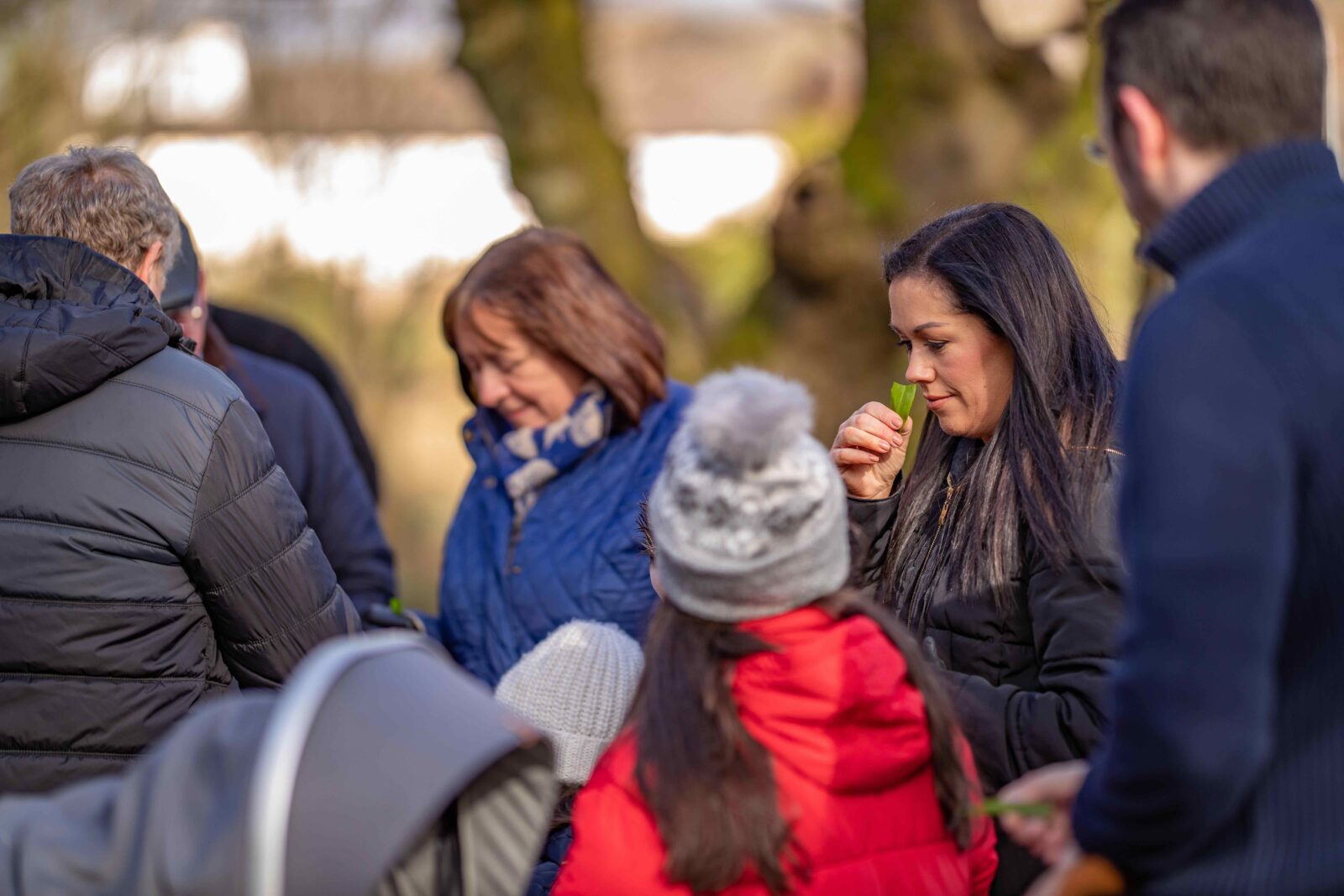 Go wild for the wildflowers
You'll see most of our wildflowers in springtime.
From February onwards, yellow Celandine, white Wood Anemone, pungent Wild Ransom (also known as Wild Garlic) and the much-loved Bluebells all take their turn to carpet large sections of the woodland floor.
Primrose, Orchid and Dog Violets will mix amongst these, and some pretty Wild Daffodil rest close to the Forest Park Centre.
Stunning in all seasons
By May, the woodland floor is less colourful as less light can get through. Some shade-loving plants, such as Enchanter's Nightshade and Herb Robert, can still be seen until late into the summer, though no wildflower can survive beneath the shadow cast by laurels.
The grassland and more open areas of the park differ from the dense woods, as there is no canopy to block out the light in summertime. So look out for Coltsfoot and Horsetail, pea-like Vetches, Buttercup, Knapweed, and Plantains as well as the Orchid, the Common Twayblade.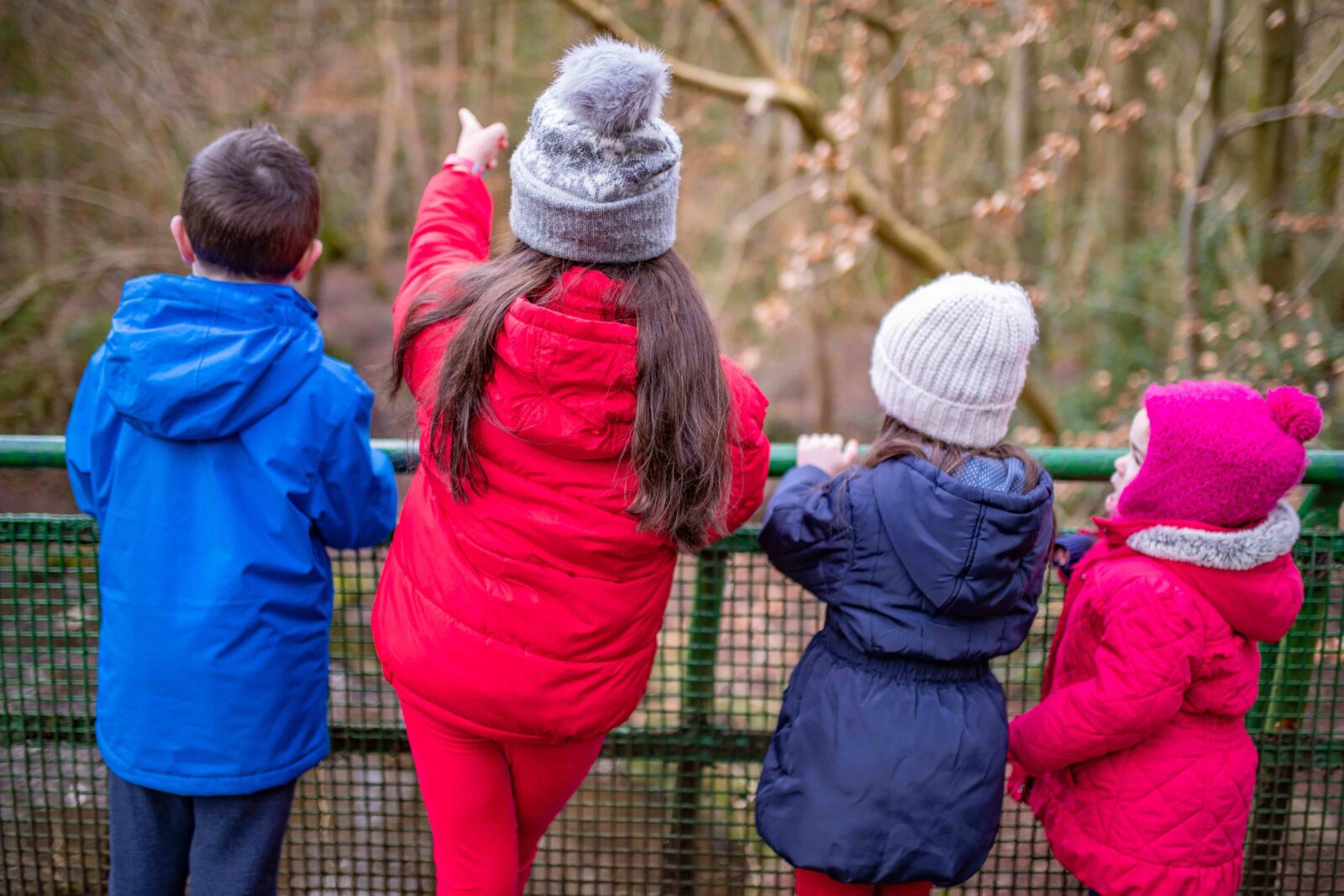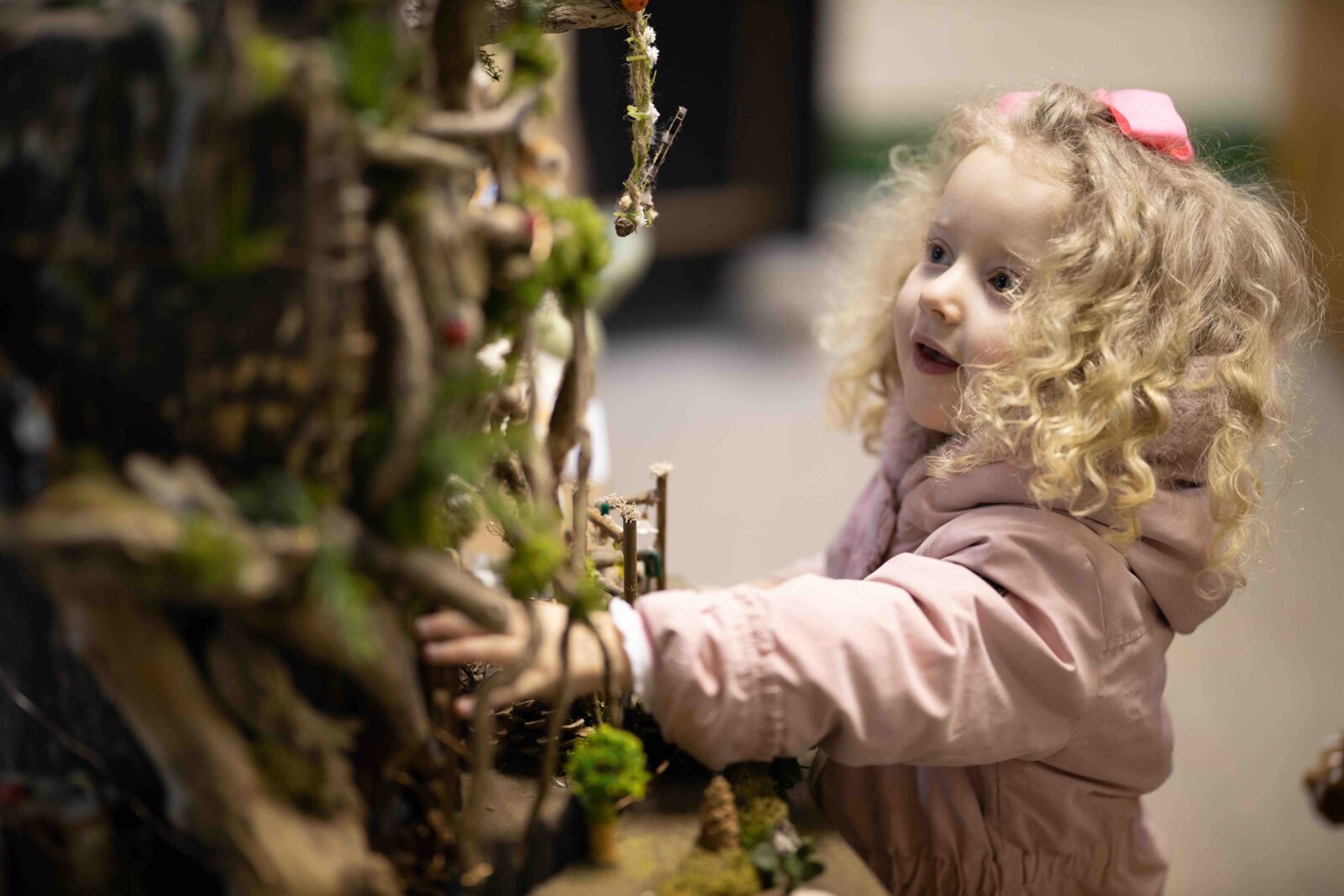 Inspect our insects
The rich habitats found in Colin Glen Forest Park provide the perfect home for a variety of insects; flying, crawling and swimming alike – all of which form a major part of the food webs which make up the ecosystem of the forest.
From butterflies to beetles
Several species of butterfly can be found fluttering around the forest; the Small Copper, Wood White, Large White, Orange Tip, Meadow Brown and Common Blue.
You'll also come across moths: the Brown Hawker, Four-spotted Chaser, Common Darter, Azure Damselfly and Blue Tailed Damselfly.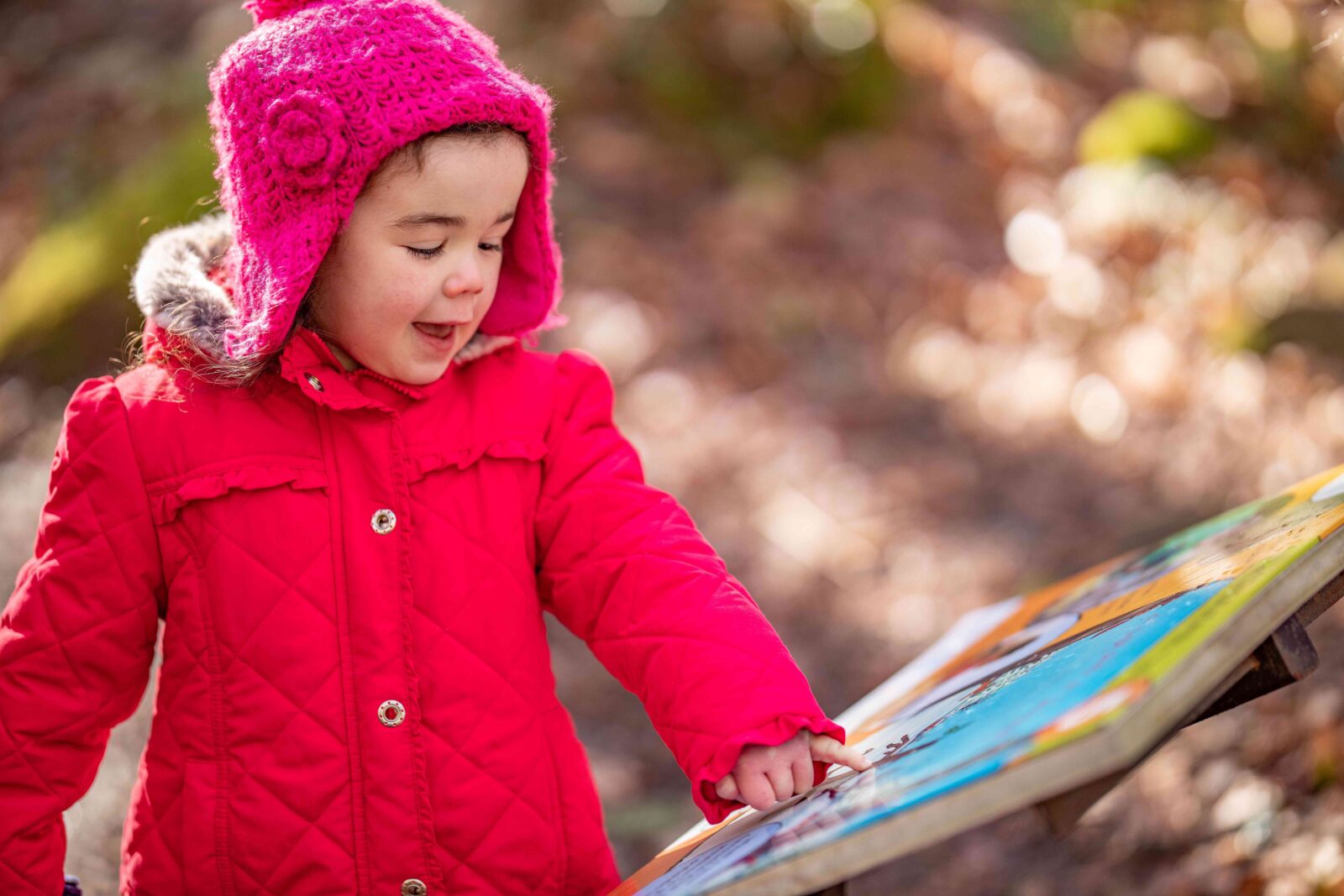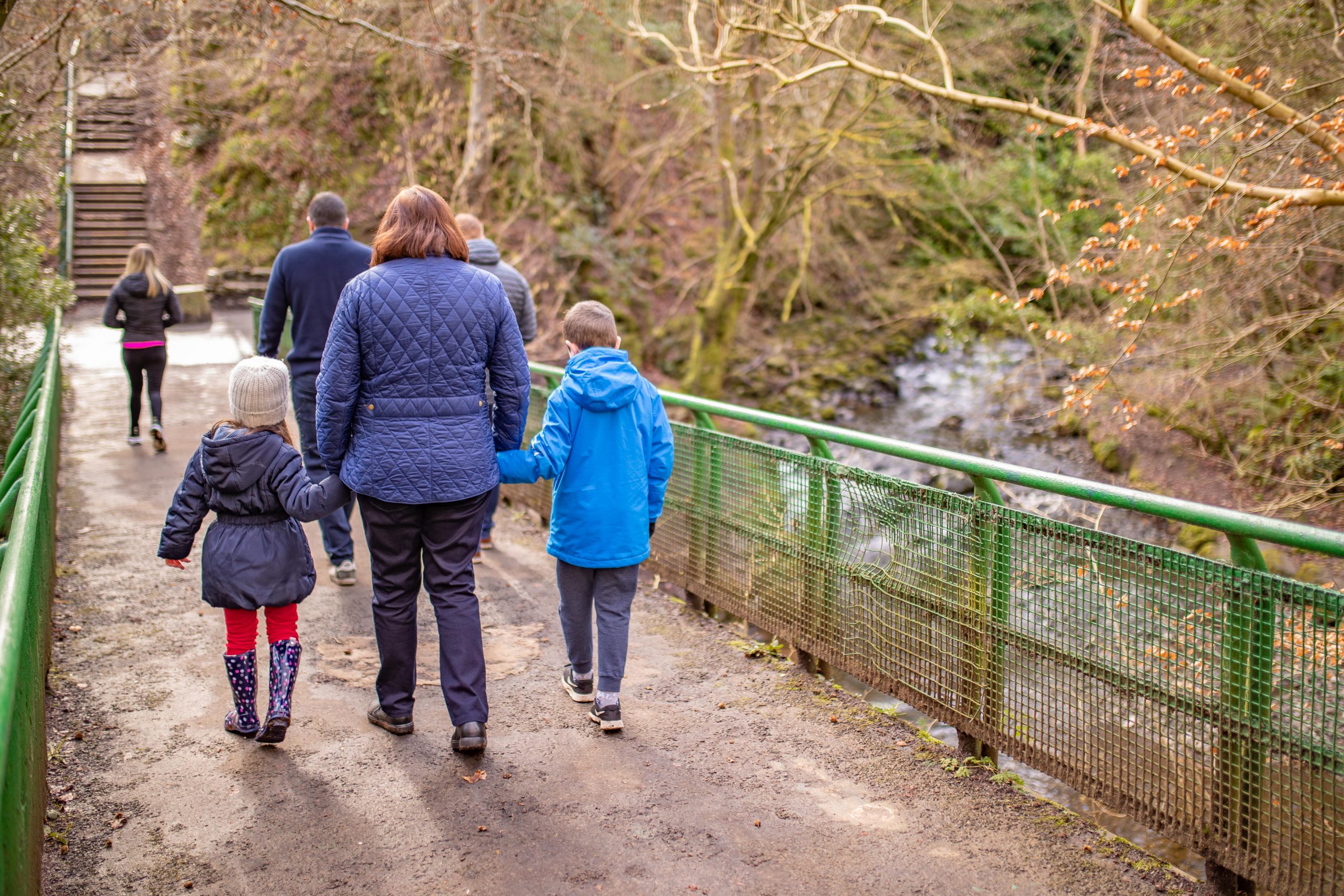 Delve Deeper
See land and water invertebrates like the centipede, cock-chafter, ear-wig, lady-bird, pill bug, soldier beetles, wood ant and woodlice or water invertebrates; caddis fly larva, damselfly nymph, pond skater, water beetles, water boatman and water spider.
Further investigation of our ponds, the forest floor or in the trees themselves can uncover thousands of these tiny creatures.
Geology that rocks!
Colin Glen has a number of rocks of geological interest.
In fact, some even stretch back to the Triassic Period (225 million years ago) and the Tertiary Period (65 million years ago). Wow!
Our forest is unique in Northern Ireland as it has outcrops of all the rocks in the Belfast Hills area. Because of the importance of the Colin Glen's geology, visitors, such as the Belfast Naturalists Field Club, have been studying it for over 100 years.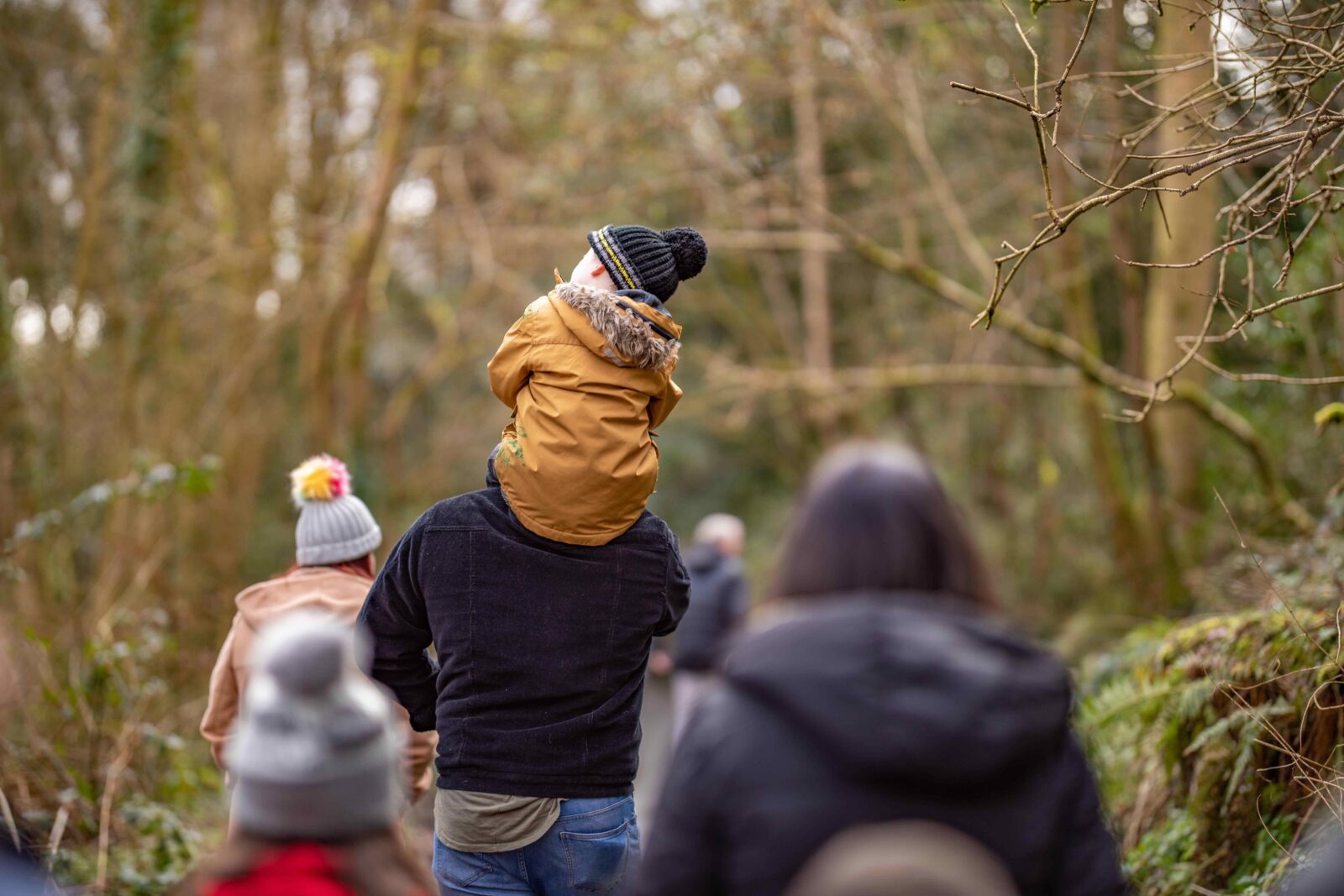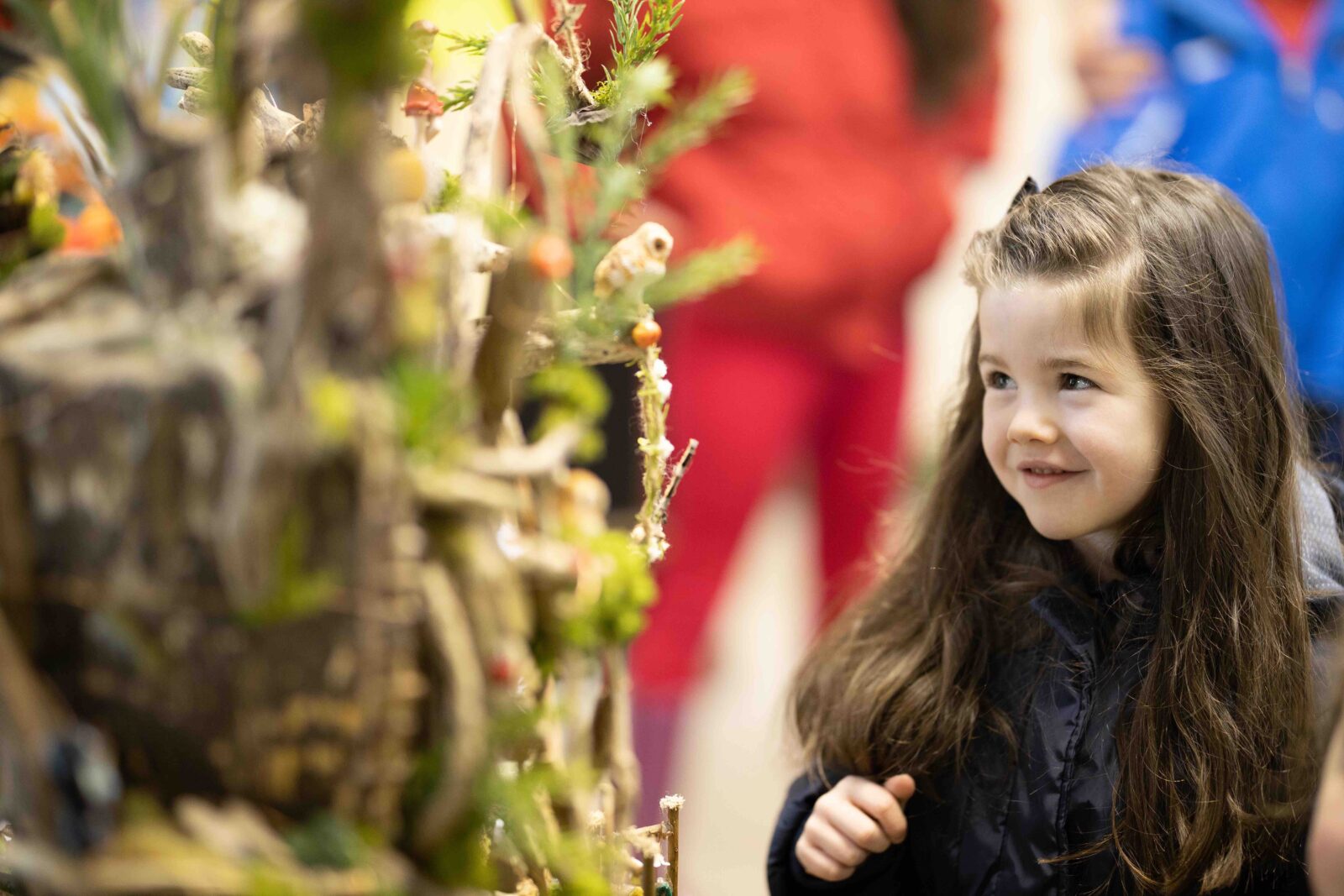 Find our fauna
Colin Glen Forest Park is a haven for a wide range of woodland inhabitants and visitors, in spite of the dense urban area that surrounds it. There's a variety of mammalian life, typical of a semi-mature woodland, but rare within a city park.See what you can spot!
See what you can spot
Mammals surveyed in the Forest Park include Badger, Fox, Rabbit, Red Squirrel, Hedgehog, Field Mice, River Otters and Bats. Some creatures, such as Badgers, probably visit the Glen only to feed and live further upstream on drier and less disturbed areas.
Other creatures have, over recent years, been making their homes in increasing numbers, within the Forest Park as the habitat improves. Newly planted trees and shrubs have also increased the range and availability of food for woodland creatures.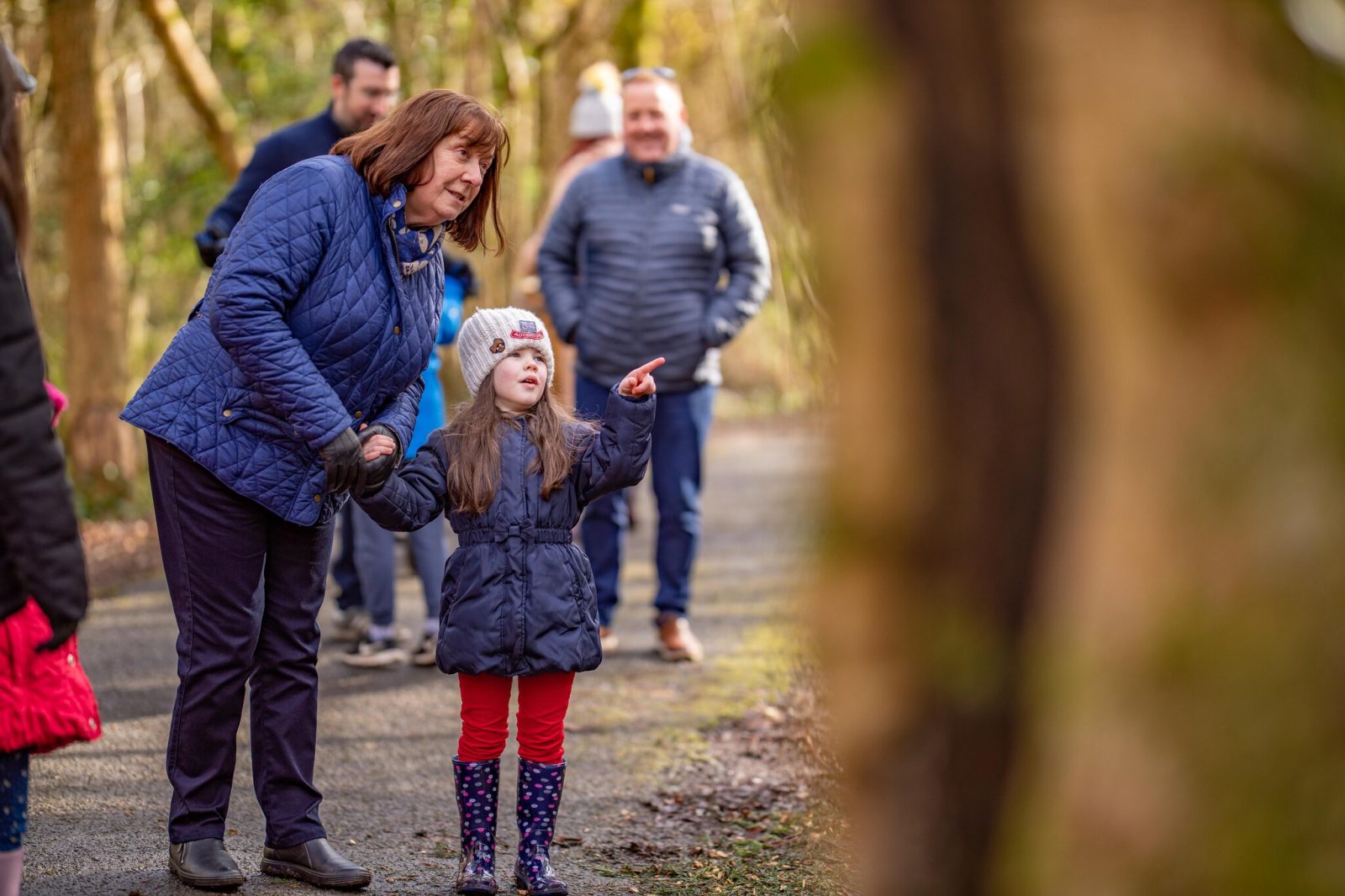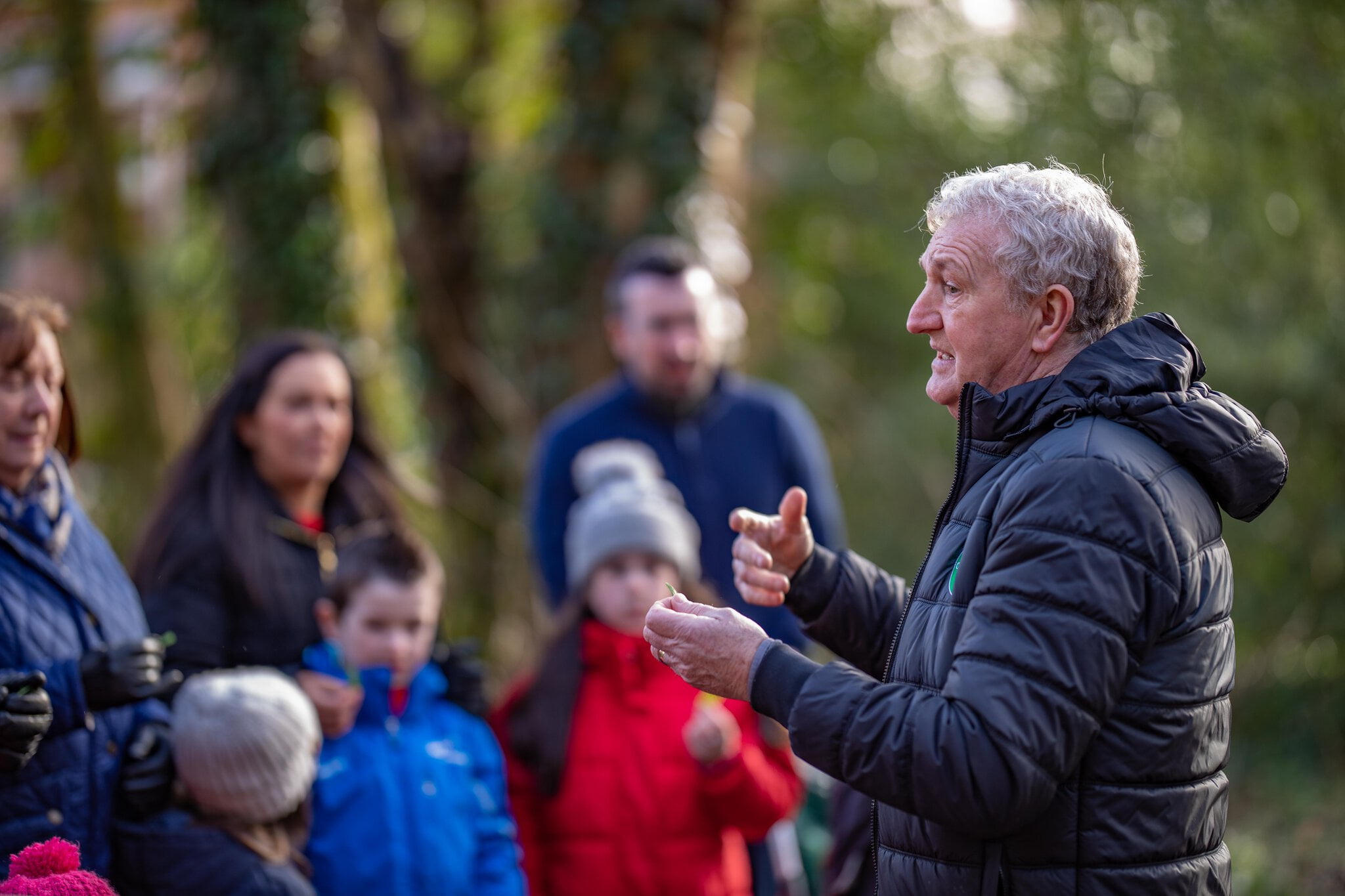 Woodland that wows!
Our Head Ranger, and his team invite everyone to come and learn about how we operate and manage the park, and ultimately to enjoy the wonderful, natural environment.
As part of our plan for preserving the forest we:
Plant only native species in the vicinity of the glen.
Collect seed from the existing native species.
Plant trees as whips, to give them the best chance of survival.
The effect of invasive tree species is kept to a minimum through the control of Beech, Norwegian Maple, Laurel and Sycamore.
Planting of nitrogen fixing, shallow rooting and colourful shrubs along Haul Road and Eastwood's Tip to improve aesthetic value and soil fertility and avoid deep rooting plants which may affect existing buried landfill.
Removal of sick and damaged trees through selective thinning (such as Elm), and removal of dangerous or overhanging trees or branches close to paths, with any wood left as deadwood for insect habitat within the woodland.
Manage ponds to ensure removal of reeds and other plants.
Selective thinning of maturing trees to allow light to reach ground floor and stimulate ground flora development.
Monitor and recording of all plant and animal life.
Use, where possible waste plant material, such as chippings and brashings within the Forest Park.
Let's Explore!
One giant adventure, in the heart of the Belfast Hills.
Experience a land of storytelling and a state-of-the-art sports park with world class attractions. From Alpine Coasteering to laser tag, golfing to the Gruffalo Trail, Colin Glen has adventure for everyone!
Colin Glen has three main entrances: River Entrance, Leisure Entrance and Mountain Entrance. Check out our map to find out where your next adventure begins. All our entrances are accessible via Translink bus routes, The River Entrance can be accessed via the glider route!