Welcome to our NEW World-Class Outdoor Attractions
The Black Bull Run
Travel through the forest, twisting and turning, downhill and up, through tunnels and in and out of the trees – while you control the speed on Ireland's First Alpine Coaster.
Length: 565 metres
Downhill: 349 metres (Gradient 12.2%)
Uphill: 216 metres (Gradient 19.7%)
Twists & Tunnels: 12 twists and 2 tunnels
Max Speed: 25mph / 40kph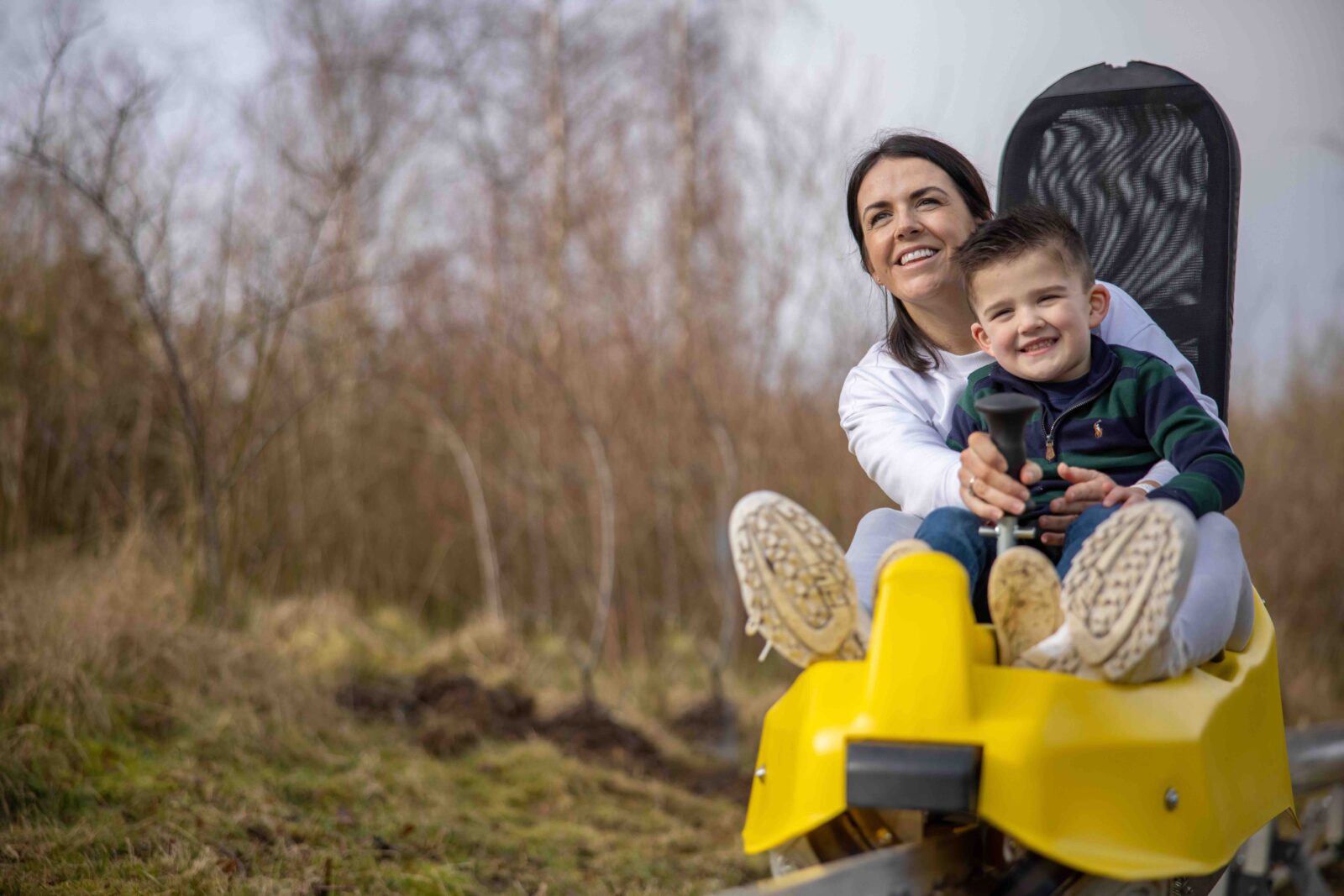 Forest Flyover Zipline
Climb the tower to get in your starting position and hang on tight as you zip down the line, over the Black Bull Run with views over our 200-acre forest park.
Takeoff Tower: 50ft
Length: 250 metres
Landing Tower: 16ft
Max Speed: 35mph / 50kph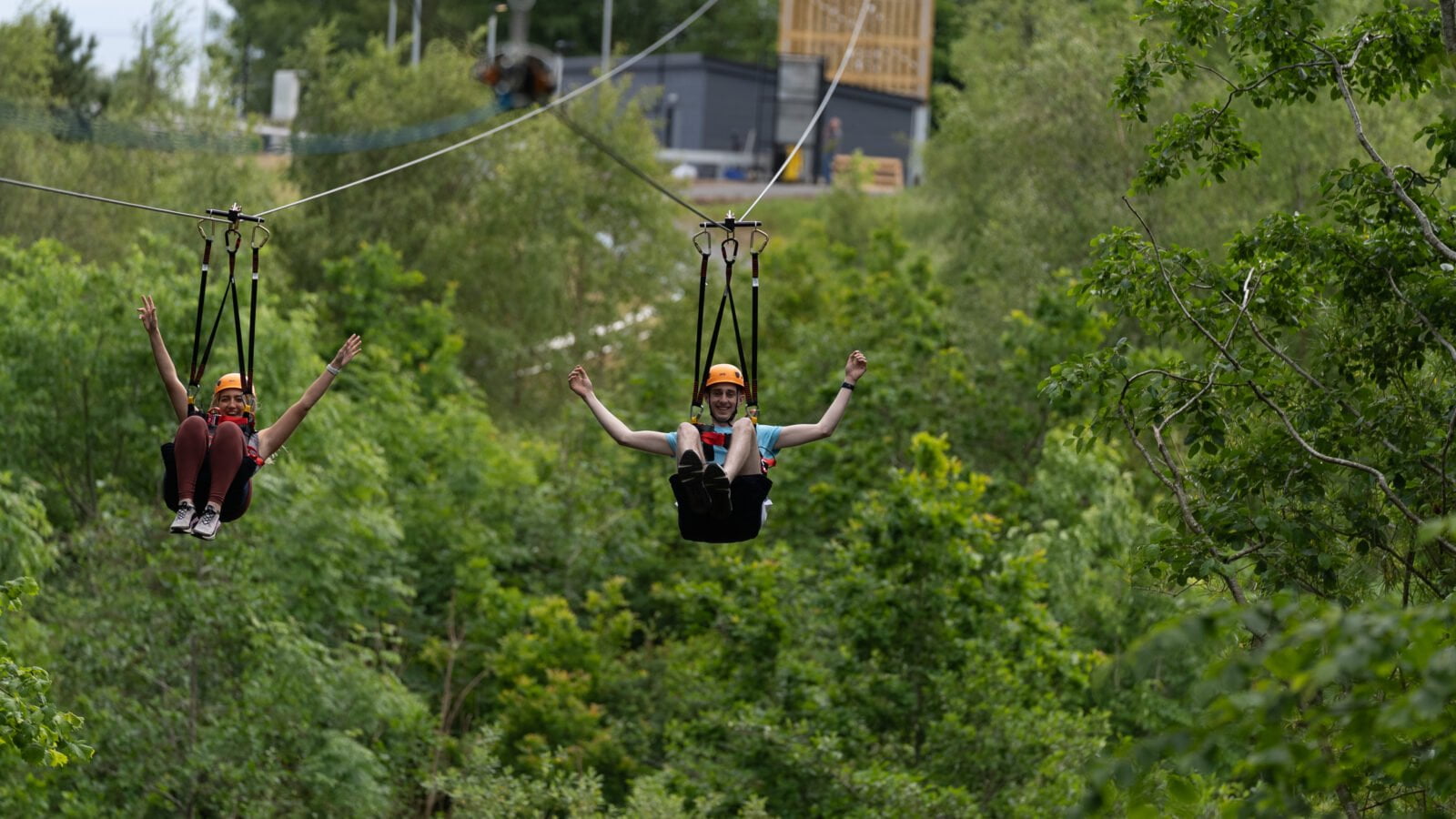 River Rapid Zipline
Experience Ireland's longest zipline, River Rapid, featuring a 700m zipline with a 100ft high take-off offering views of Belfast and beyond as you zip across the Colin River. 
Take-off Tower: 100ft
Landing Tower: 22ft
Length: 700-metres
Max Speed: Up to 50mph
Gradient: 16%
COMING SOON!
Mountain Adventure Package
Take on the Black Bull Run and zoom through the trees at 25mph and finish your adventure 50ft as you zip over the Belfast Hills on our 250m Forest Flyover Zipline.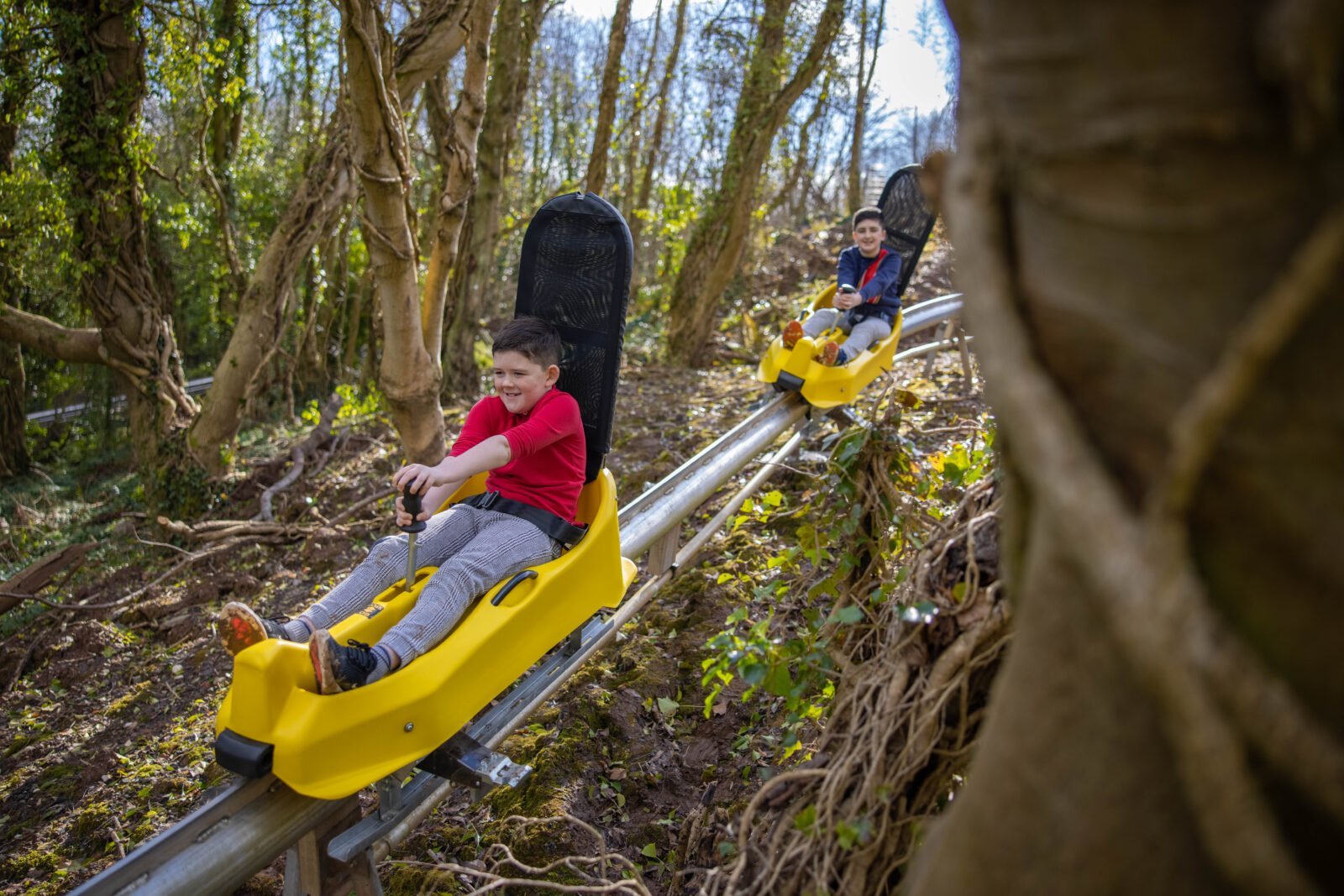 Let's Explore!
One giant adventure, in the heart of the Belfast Hills.
Experience a land of storytelling and a state-of-the-art sports park with world class attractions. From Alpine Coasteering to laser tag, golfing to the Gruffalo Trail, Colin Glen has adventure for everyone!
Colin Glen has three main entrances: River Entrance, Leisure Entrance and Mountain Entrance. Check out our map to find out where your next adventure begins. All our entrances are accessible via Translink bus routes, The River Entrance can be accessed via the glider route!
Our Partners
The project has been supported by Belfast City Council's Belfast Investment Fund, DAERA Rural Tourism, DAERA TRPSI Rural Affairs and the Department for Communities.