Management and Leadership Training for Colin Glen Team
This week, we hear from our Lead Instructor and Maintenance Manager, Brendan Gallagher on the recent management and environmental training courses he attended with fellow staff members. Our visitors' safety and positive experience are of utmost priority for the Colin Glen team, and we continue to invest in staff training to ensure a safe and sustainable giant adventure for all! Over to you, Brendan…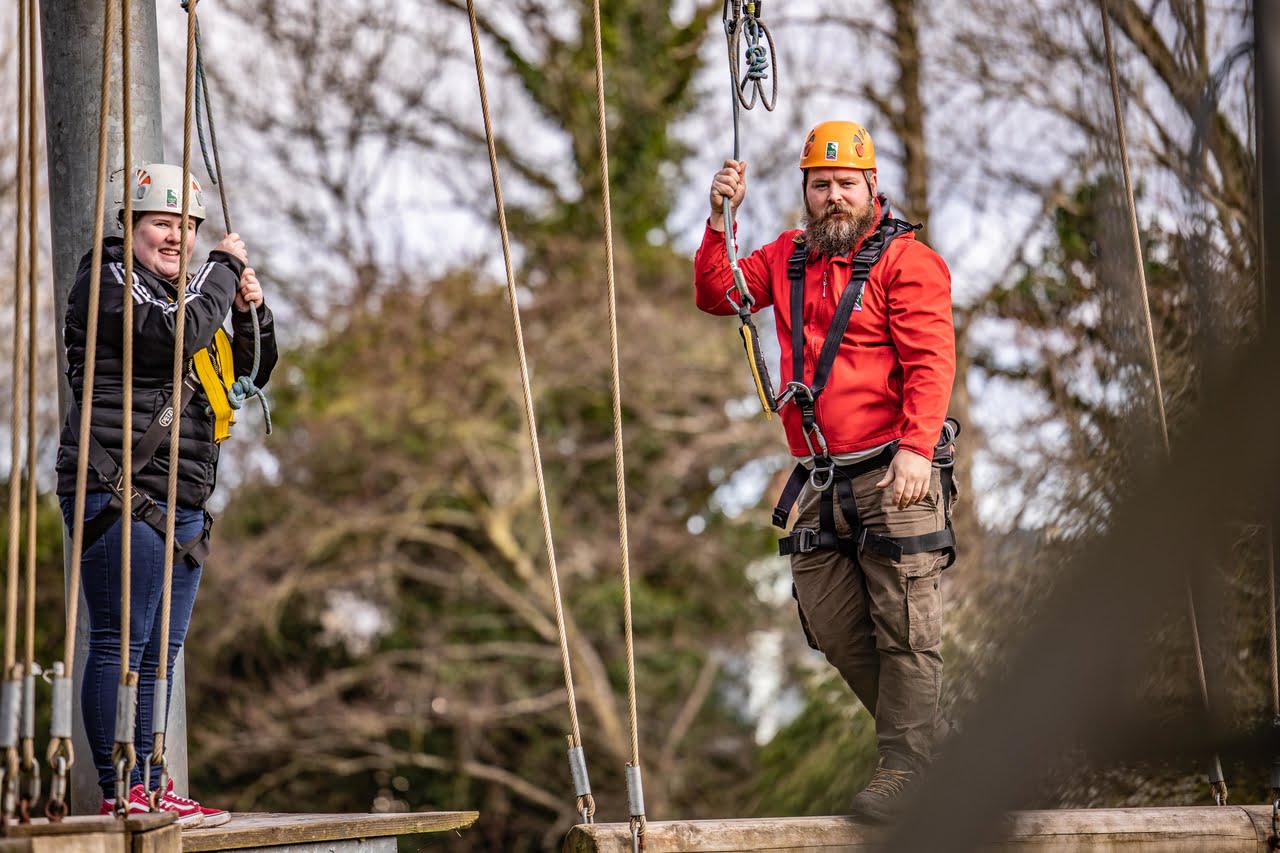 To help improve my management and leadership skills, I have completed the ILM Level 3. This is a management course through the Institute of Leadership and Management.
This involved attending a 12-week online training programme with a local organisation where we delved into what it is to be a leader and the many different leadership styles that we may use when working with our teams.
We also recently completed Managing Safely – IOSH. This course gives managers and supervisors the knowledge and skills they need to manage health and safety within their teams, while focusing on risk assessment for staff and visitors alike. We have lots of adrenaline-fuelled adventures for you to experience here at Colin Glen, like River Rapid – Ireland's longest zipline and SKYTrek Ultimate High Ropes Course, and it's a big part of our jobs to ensure the safety and wellbeing of both staff and visitors at all times.
Myself and the Activity Duty Managers have also recently completed our Leave No Trace Trainer course. This allows us to deliver Leave No Trace awareness sessions to the local community and other relevant groups such as schools, scout groups and youth centres, identifying the many ways in which we can all help protect our 200-acre forest park and create a sustainable, thriving and beautiful space for everyone to enjoy.
Lastly, the team took part in a new and exciting training course, offering new skills to help deliver a whole new Colin Glen adventure very, very soon… Watch this space!